IsoAcoustics Iso-Puck Series Acoustic Isolators Iso-Puck Mini, 6 lbs max/Unit (Used, Damaged Retail Box) for $112 November 11, 2020 at 08:54PM
Checkout Now
Expires November 07, 2120 02:54 PST
Buy now and get 0% off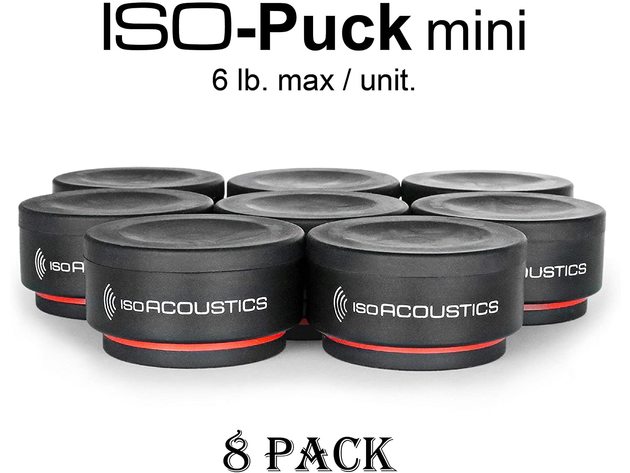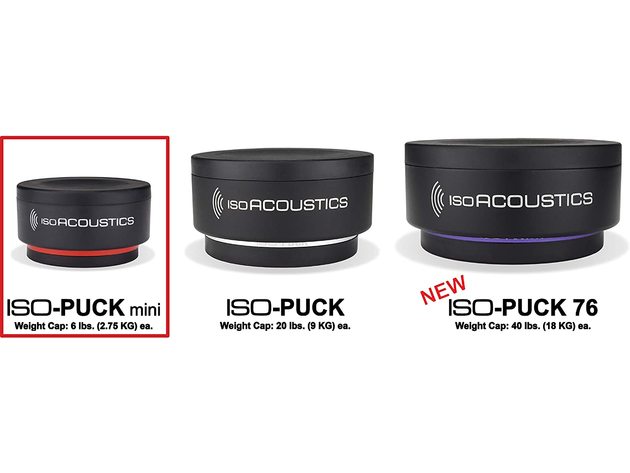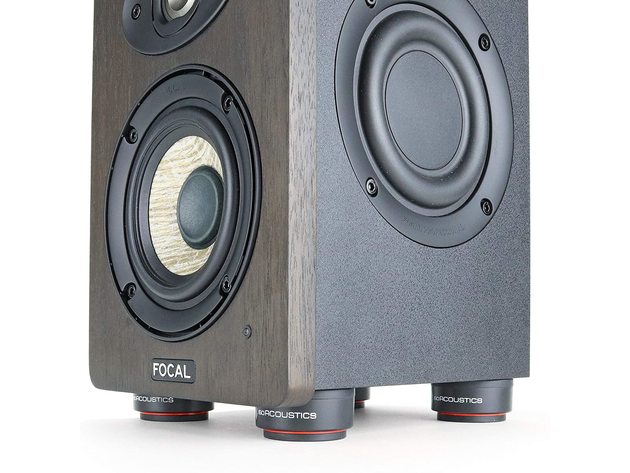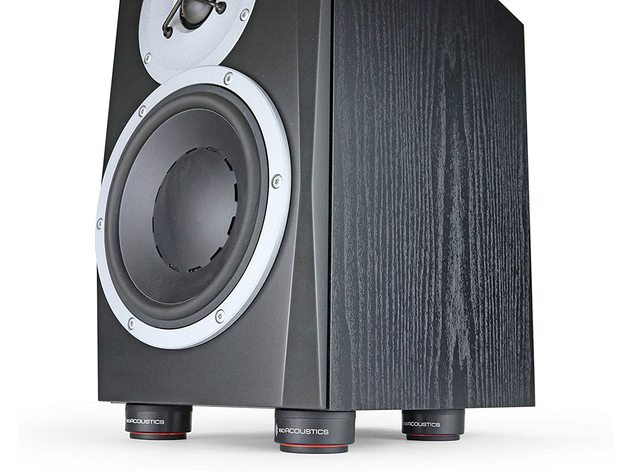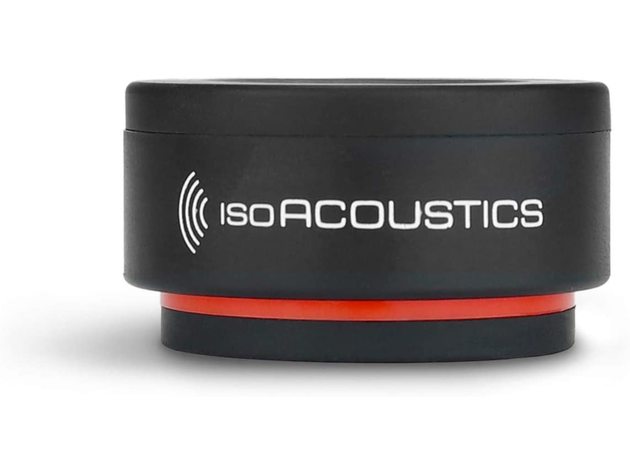 PRODUCT SPECS
IsoAcoustics ISO-PUCK mini provides an innovative approach to isolating studio monitors, speakers, and subwoofers. The ISO-Puck has a weight capacity of 6 lbs (2.75 kg) per unit. The ISO-Puck mini can isolate a speaker that is 18 lbs when using 3 units, or up to 24 lbs using 4 units. The IsoAcoustics ISO-PUCK Series provides an innovative new approach in isolating studio monitors, speakers, and other systems. This unique patented design provides a high degree of isolation while resisting lateral movement and oscillations, which results in greater sound clarity and focus. The ISO-PUCK upper flange "suction cup" design adheres to the underside of the cabinet making the upper isolator live with the speaker, while the lower isolator anchors to the supporting surface. All the energy is managed within the core of the ISO-PUCK isolators which are carefully tuned to provide superior isolation and control while remaining on-axis. The low-profile design makes the ISO-PUCK series the ideal solution on meter bridges, floor stands, consoles, desktops, millwork, or soffit mounted. These isolators decouple studio monitors and speakers from the supporting surface to eliminate the transfer of energy and the resulting sound smearing and coloration. Even placement on the most solid surfaces will greatly benefit as the internal reflections coming back up from the supporting surface are attenuated to eliminate the smear and provide greater sound clarity and open up the stereo image.
Specifications:
Weight capacity: 6 lbs (2.75 KG) per unit. It is recommended to use 3 or 4 units under each speaker. The total weight capacity is 18 lbs when using 3 units and 24 lbs when using 4 units.

PATENTED ISOACOUSTICS ISOLATION: Tested at the National Research Council of Canada (NRC). The IsoAcoustics award-winning design provides superior isolation performance.

EXCITING THE SUPPORTING SURFACE: The isolators manage the energy of the speaker to reduce vibrations resonating through the supporting surface to eliminate dissonant sounds in the listening area.

REDUCES INTERNAL REFLECTIONS: IsoAcoustics isolator reduces internal reflections to eliminate smear. The result is an improved stereo image of natural spatial sound.

ISO-PUCK mini Dimensions: 1.7" (44mm) Wide x 0.9" (24mm) Height. Package contains: 8 x ISO-Puck mini.
Technical Details:
Brand: IsoAcoustics
Size: ISO-Puck mini
Color: 8-Pack
Item model number: ISO-PUCK mini

---
Checkout Now