Ocean Reef Aria Full Face Snorkel Mask with 180º Panoramic View - L / XL, Blue (Used, Open Retail Box) for $59 October 19, 2020 at 07:00AM
Checkout Now
Expires October 20, 2120 21:34 PST
Buy now and get 38% off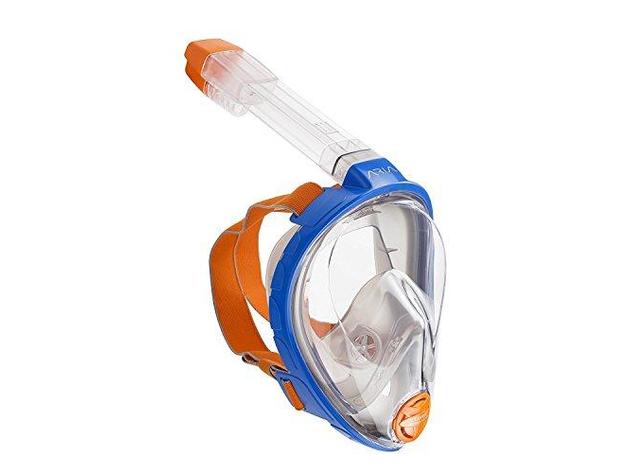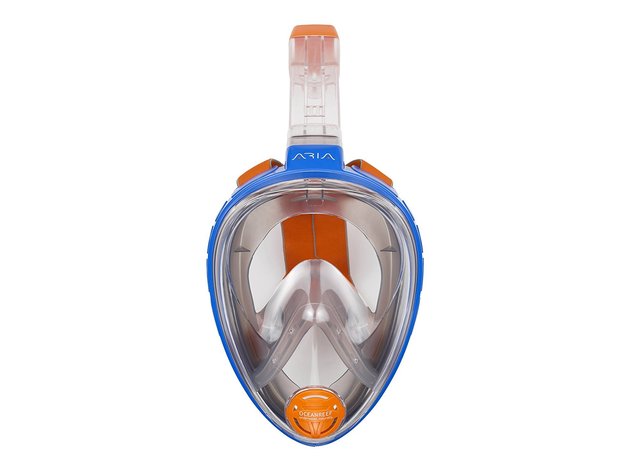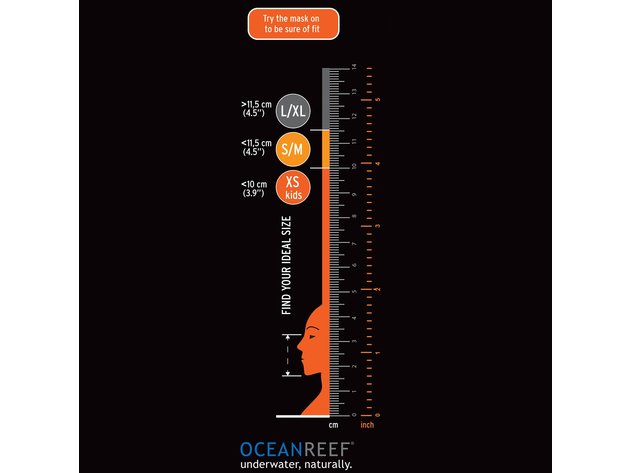 KEY FEATURES
From our leading technology in full face integrated diving masks, we bring you the Ocean Reef Aria Full Face Snorkelling Mask. Comes in different sizes that allows comfortable fit on everybodys face. Breathe comfortably and naturally through your nose and mouth. Enjoy crystal clear vision thanks to the internal face mask partition with fresh air venting that allows no fogging of the mask. Dry top system that prevents water from entering through the snorkel. Experience the widest field of vision possible with low volume of the full face mask. Self purging valve at the bottom of mask which purges any water that gets in. Detachable snorkel from mask for easy transportation. Made from light and durable thermoplastic.
PRODUCT SPECS
Goodbye jaw discomfort, goodbye difficult breathing and goodbye water in your snorkel. For good. With Aria, you breathe through your nose, while the dry top prevents water from getting in the snorkel. Aria has the largest field of vision of any mask out there. To that, they added light colors for the brightest experience ever. No More Fogging Problems Goodbye defoggers, hassles, and lost opportunities to see the fish of a lifetime. Aria's breathing circulation inside the mask's frame guarantees no fogging and no extra stress. Just take it out and jump in
Specifications:
180º PANORAMIC VIEW - get a better view of life under the surface with a wider field of vision. The full face mask design sits further back on the face, allowing for unprecedented peripheral vision compared to traditional snorkel masks.

DRY TOP SNORKEL - explore sea life with confidence knowing you won't be surprised by a gulp of water from a wave. The dry-top snorkel protects the airway from crashing waves, saving the snorkeler from distractions.

PURGE VALVE - For the daring snorkeler that wants to go below the surface, easily clear excess water from the mask with a quick exhale.

UNRESTRICTED BREATHING - Internal ventilation allows for ease of breath while allowing everyone to breathe through the nose, or mouth, or both.

FOG FREE - the ability to both inhale and exhale within the mask naturally keeps the sight free of fog with the use for expensive defog.
Technical Details:
Color: Blue
Size: Large / Extra Large
Product Dimensions: 11.8 x 8.3 x 4.3 inches
Weight: 1.72 pounds

---
Checkout Now