Checkout Now
Expires April 16, 2123 18:14 PST
Buy now and get 40% off
Nationwide Annual Golf Membership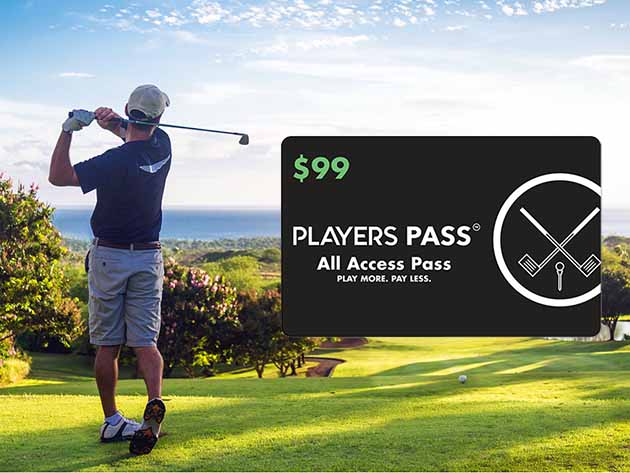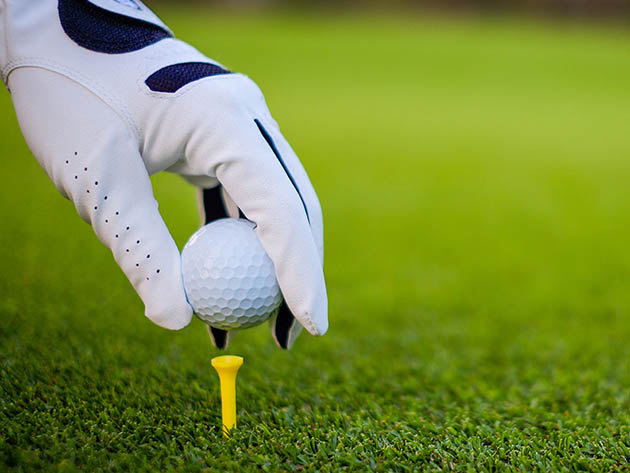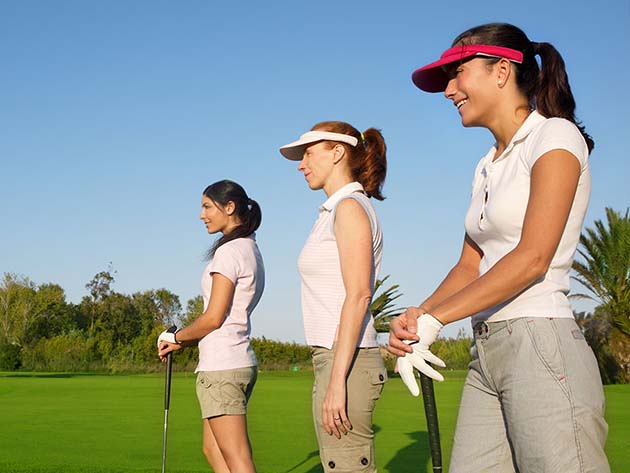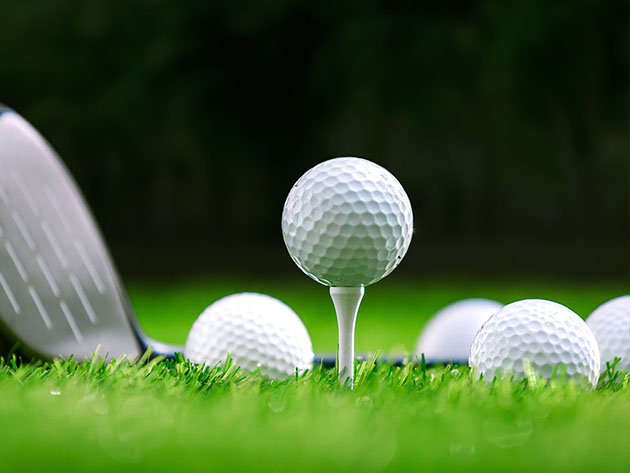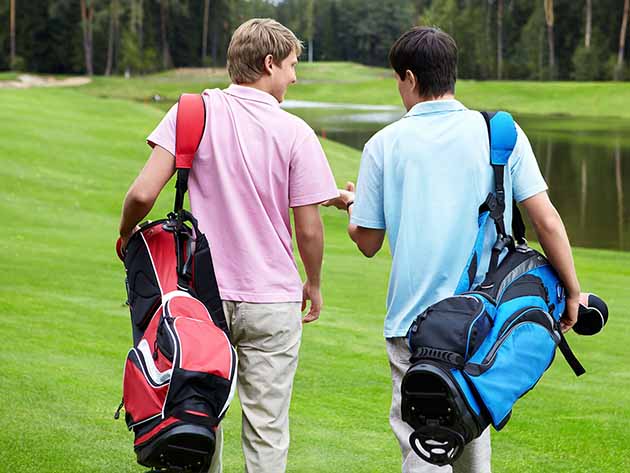 KEY FEATURES
Warmer weather is here and it's time to get outside! It does not matter if you are a Master's champion or a casual weekend golfer; everyone will enjoy the savings at your favorite courses with the Player's Pass!

This Limited Time exclusive online Player's Pass Membership Deal includes 2-for-1 green fees all year long (even on weekends!), extra discounts on last-minute tee times, and access to 3,000 courses nationwide. Check list of courses here.

The membership to Player's Pass is good for one year from redemption date.
The Player's Pass Annual Membership includes:
2-for-1 green fees all year long
Up to 70% off last-minute tee times
Play at 3,000 courses nationwide - even on weekends!
Savings of $20 to $40 every time you play
Membership pays for itself in just one or two rounds
PRODUCT SPECS
Exclusions or Restrictions
Membership start date begins at the time the card is redeemed online.
Membership redemption codes can be redeemed for a new membership or to renew/extend an existing membership
Most Everyday Deals are valid for two-for-one green fees; some courses offer other deals
Everyday Deals are valid seven days a week, but may be valid during limited hours on some days
Members may play each participating Everyday Deal course up to four times per year
Last Minute Deal use is unlimited per available tee time
Phigolf World Tour Edition: 38,000+ Actual, Real Courses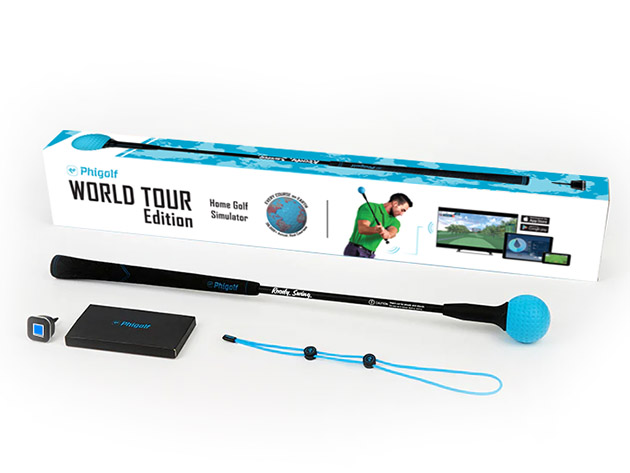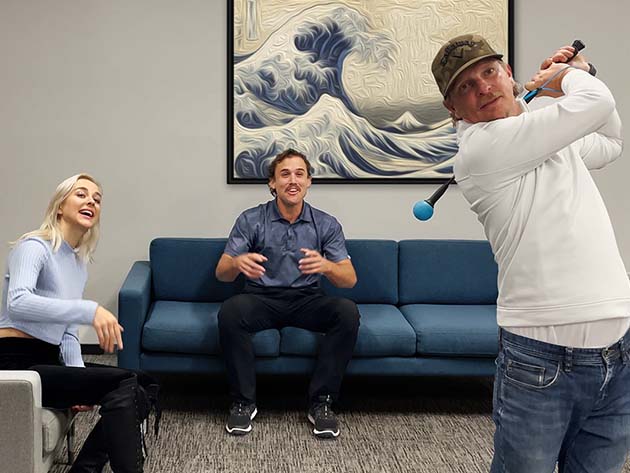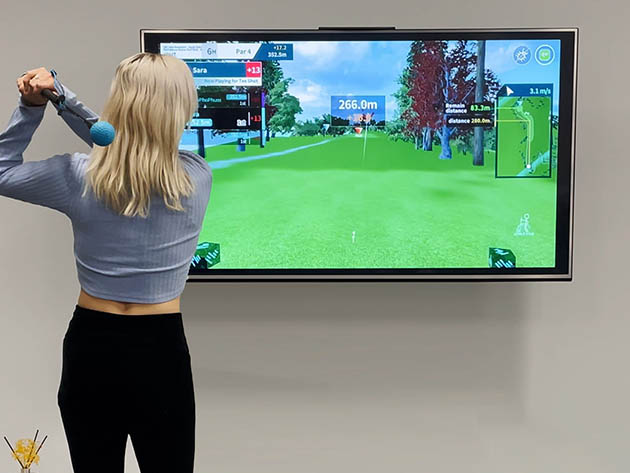 KEY FEATURES
Phigolf World Tour Edition is a new edition of the world-popular Phigolf Home Golf Simulator from PhiNetworks. The World Tour Edition offers the classic Phigolf simulator app that lets you play rounds of golf in the comfort of your own home by yourself or against others online. The World Tour Edition also includes access to 38,000+ golf courses, each measured precisely by GPS mapping of L1 Technologies, the same mapping used by Bushnell, Yamaha, and GolfNow.
Successfuly funded on Kickstarter!
Play any golf course around the world. Access 38,000+ golf courses, including country clubs and city link
Get the upper hand. Familiarize yourself with the holes at the very course you will play on your next game
Play anywhere, anytime. Offers users live 3D analysis on swinging, chipping, driving & putting
Compact. Perfect for swinging in tighter spaces
Weighted training stick. The inbuilt weighted mechanism makes it feel like you're swinging a real golf club
Connect with avid golfers worldwide. Connect with like-minded individuals remotely via the online Phigolf World Tour Edition platform
How It Works
Phigolf is a pocket-sized swing analyzer based on a 9-axis motion sensor
The Phigolf sensor is plugged into the end of a swing trainer or a real golf club. The sensor then "reads" your swing as you swing the club
The sensor connects via Bluetooth to the Phigolf simulator app running on your phone or tablet
The app screen may be displayed on TV by using a mirroring device like Apple TV, Chromecast, or HDMI cable
Ready? Swing! The sensor analyzes your swing, relays the data to the app, and the app calculates the trajectory and projects the ball flight in the simulator app. Watch the ball fly on the big screen TV
NOTES:
Due to license limitations, Phigolf World Tour Edition is not compatible with WGT or E6 Connect. The World Tour Edition offers the Phigolf app and the 38K+ World Tour courses.
PRODUCT SPECS
Specs
Color: black
Materials: ABS plastic, nickel, chrome
Dimensions: 1.1"L x 1.1"W x 1.7"h
Weight: 0.3oz
Golf courses: 38,000+
Motion sensor: 9-axis
Battery: Lithium polymer 100mAh
Battery life: 4 hours
Full charge time: 1.5 hours
Bluetooth 4.1
Temperature: 0-50°C
Manufacturer's 1-year warranty
Compatibility
iOS 8.0 or later
Android 4.3 or later
Includes
Phigolf World Tour Edition Sensor
Charging Cable
Swing Trainer Club
Safety Strap
Manual
$25 TopGolf Digital Gift Card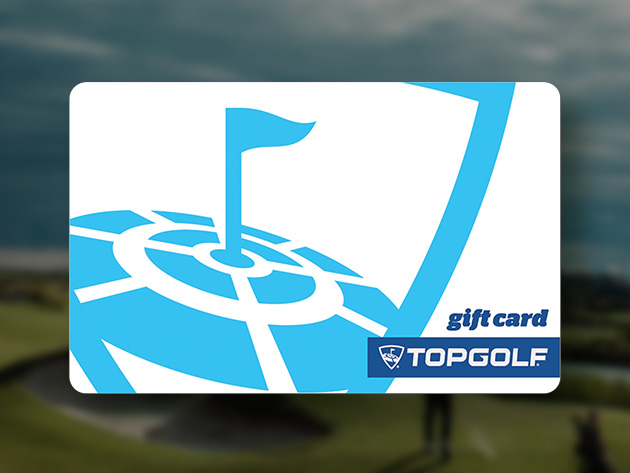 KEY FEATURES
Whether you want to amp up your game or just play fun golf with friends, Topgolf is the place for you. Topgolf is a sports entertainment complex that features an inclusive, high-tech golf game that everyone can enjoy. Topgolf's got it all for you. Rent clubs, balls, tees, turf, a ball-picker-upper-cart thing, and anything golf. Paired with an outstanding food and beverage menu, climate-controlled hitting bays, and music, every Topgolf has an energetic hum that you can feel right when you walk through the door.

Put all these things under one roof, and you've got yourself a good time. Grab this $25 gift card and visit the nearest Topgolf location near you!
$25 Gift Card you can use on any Topgolf location
Redeemable on game play, online reservations, food & drinks, lessons, gears & more
See complete list of Topgolf US locations here
No extra fees, no expiration date and incurs no dormancy fees.
View more Topgolf Gift Card questions on the FAQ page
PRODUCT SPECS
Important Details
US locations ONLY
Purchases made with eGift Cards will be deducted from the balance until it reaches $0.00. eGift Cards are redeemable at any Topgolf location in the United States and online at participating Topgolf sites.
Cannot be redeemed for cash except where required by law
No expiration date and incurs no dormancy fees
Have questions on how digital purchases work? Learn more here
Digital Gift Card Terms & Conditions
This eGift Card is issued by and represents an obligation of Topgolf Pro, LLC. Purchase or use of this eGift Card constitutes acceptance of the following terms. Treat eGift Cards as cash, as it will not be replaced if lost or stolen, except where required by law. Topgolf reserves the right to amend these terms from time to time, as provided at
Topgolf.com
---
Checkout Now