Checkout Now
Expires April 07, 2123 00:07 PST
Buy now and get 33% off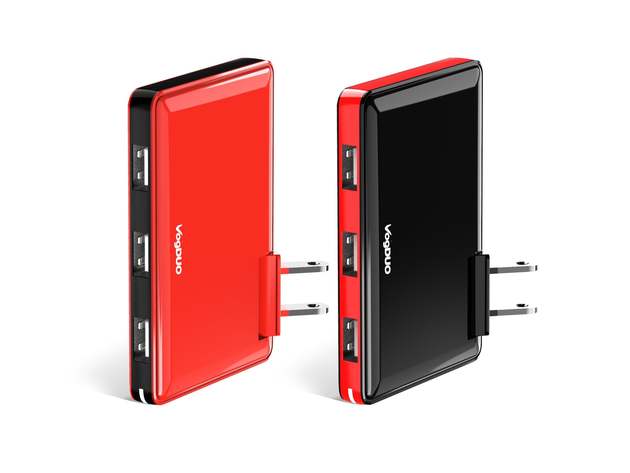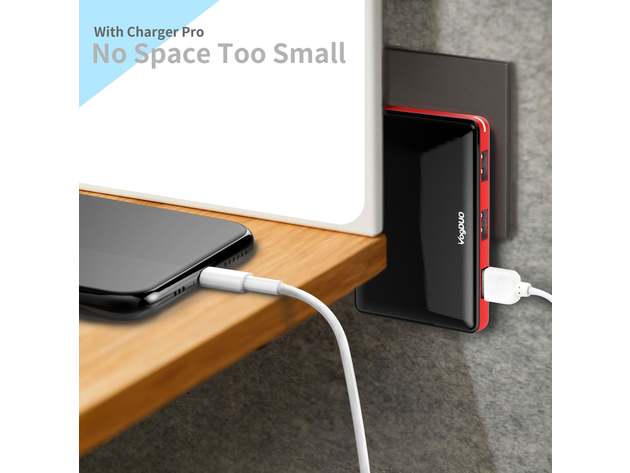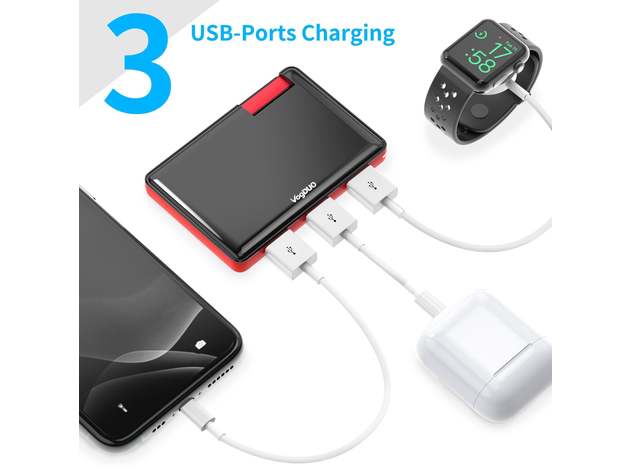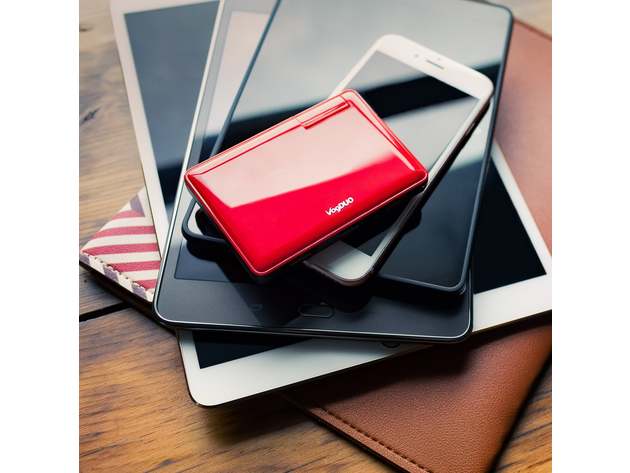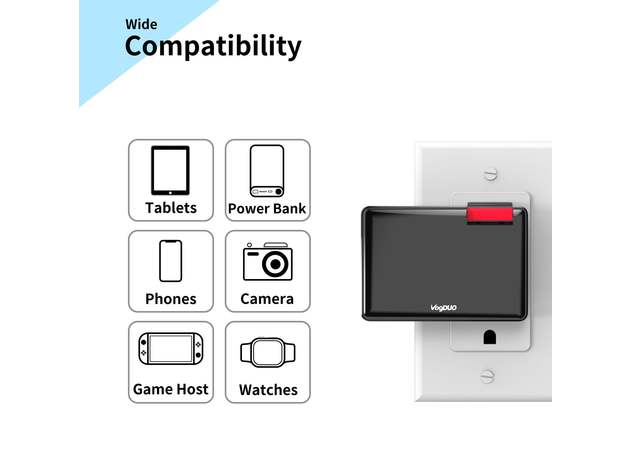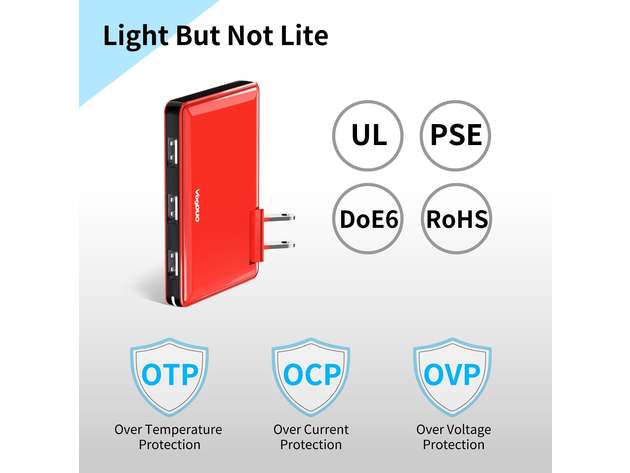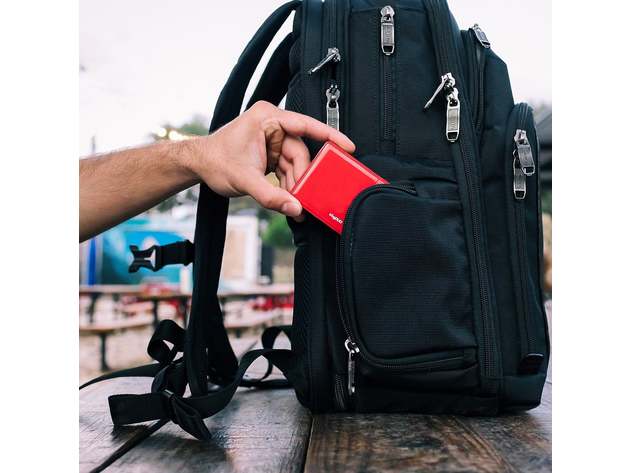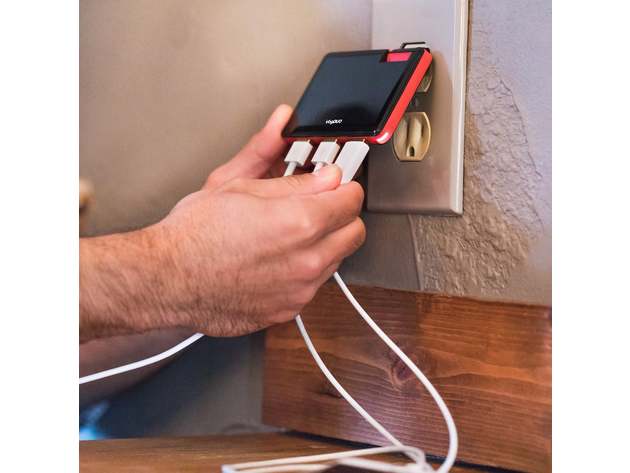 KEY FEATURES
Frequent travelers love to move around with minimal effort, which is why it makes perfect sense to carry a USB charger that can power up multiple devices simultaneously. Even better yet, if this particular USB charger is small in size. We know this, which is why VogDUO has come up with the Charger Pro.
PRODUCT SPECS
Slim Wall Charger -Couple's Pack
Model No: SPC001BR (SPC001xPBR + SPC001xPRB)
Inside the package :
1.
SPC001xPBR

: Multi-port 30W Wall Charger Black Color
2.
SPC001xPRB

: Multi-port 30W Wall Charger Red Color
No Space Is Too Small

:

Built-in 270- degree swivel plug for extra flexibility to fit the busy space of power outlet.

The Best Travel Companion

:

Slim design to slip it into your crowded travel bag easily.

Simpler Is Better For Backpacker:It charges three (3) USB devices simultaneously

Safety Designs

:

UL, FCC Approved and DoEVI certified

.
They All Like Charger Go!
VogDUO UNIQUE
A great addition your gear bag as well as a handsome gift for the vagabond in your life.
SLIM but Powerful technology.
Stylish and innovative design
Enjoy a splendid life with colorful and premium crafts
Charge Three Devices Simultaneously
30 watts of power gives you the capability to quickly charge your most power hungry tablets, phones, and other USB devices.
A Great Travel Companion
At just half an inch thin, Charger Pro easily fits in your bag, purse, or pocket, so you can always have a charger at the ready wherever your travels take you.

No Space Too Small
The integrated swivel plug gives you 270 degrees of flexibility so you can plug in and charge your devices, even when the only outlet available is in a crowded power strip or behind furniture.
Unleash Your Adventurous Spirit
Universal support for 100 - 240V means you can quickly charge in virtually any country when you're on your next international escapade.
Advanced Safety Systems
Packed inside Charger Pro is a suite of safety technologies that are designed to keep you charging as fast as possible while staying safe, including protection from overheating, overvoltage, and overcurrent.
Beyond the Ordinary. Quality + Design.
With over a decade of experience in creating premium mobile accessories, our charging solutions combine state of the art engineering with beautiful design.
The result? Impossibly small yet powerful charging accessories that keep you connected to your digital world in style.
Incredible Swivel Design
Dedicating to improving human life is always our goal and responsibility. Therefore we focus on designing the widest range of swivel AC plug which lets you fit in either crowded or spacious places comfortably.
VogDUO Quality
Advanced design, well-made construction, and leading-edge circuitry and components deliver extraordinary product quality. Couple with rigorous testing procedures, VogDUO provides added peace of mind for our customers.
Compatibility
Compatible with all USB devices including, but not limited to:
iPhone 4, iPhone 4S, iPhone 5, iPhone 5S, iPhone 6 Plus, iPhone 6S Plus, iPhone 7, iPhone 7 Plus, iPhone 8, iPhone 8 Plus, iPhone X, iPhone Xs, , iPhone Xs Max, , iPhone XR
iPad, iPad Air, iPad mini, iPad Pro
Samsung Galaxy S5, S6, S7, S8, S9
Samsung Galaxy Note 4, 5, 8, 9
Google Pixel, Pixel XL, Pixel 2, Pixel 2 XL, Pixel 3
And any other device that is compliant with the USB standard.
Q & A
Q: Does this work in other countries?
A: The charger is 100-240 volts, so as long as you have an adapter so it can plug in, it will work in other countries whose operating voltage and frequencies fall within the charger's range.
Q: Will this work with USB-C cables?
A: Yes, it will. Charger Pro supports all kinds of USB cables to charge devices.
Q: Does this heat up when all ports are in use?
A: Yes it gets somewhat warm (not hot). That's normal for these devices.
Q: Is this compatible with the Nintendo switch.
A: Yes, it is compatible with all USB charging devices.
Q: Does it come with the charging cord?
A: No - flip out connection only - great for travel.
---
Checkout Now