Checkout Now
Expires March 29, 2123 18:15 PST
Buy now and get 20% off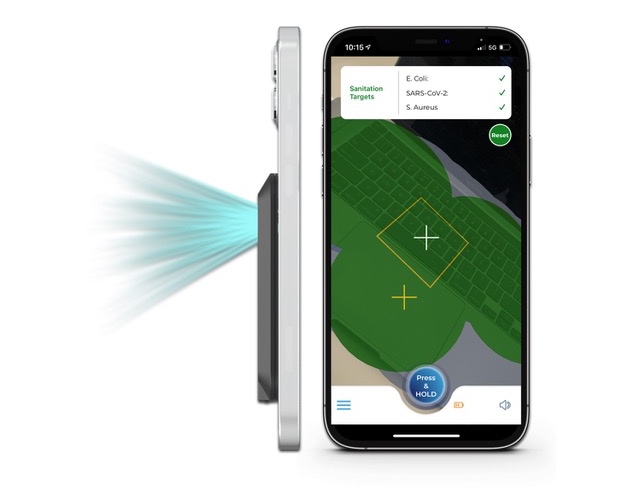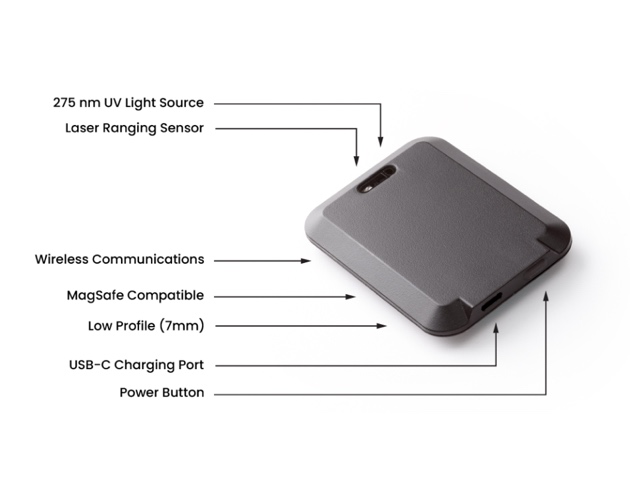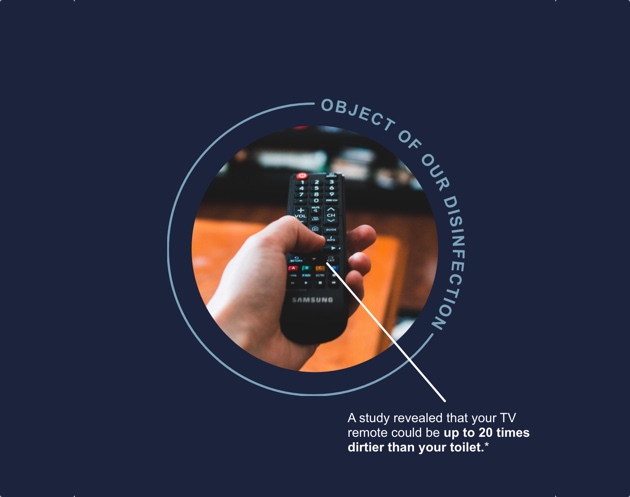 KEY FEATURES
Attach. Point. Scan. Disinfect.

The smartest mobile UVC light disinfection system in the world that goes with you everywhere. Mercury-free LED UVC light rays kill bacteria, germs and viruses in seconds, including SARS-CoV-2 the virus that causes COVID-19.


How it works
1 - Charge and attach it to the back of your phone.
MagSafe Phones:
The UVCeed disinfecting device will click onto the back of a MagSafe phone (iPhone 12 and newer.)
All other phones:
Use the adhesive metal plate adapter included inside the box to attach the device to your phone or case.
2 - Start disinfecting and watch it go to work.
Download the UVCeed app (available for iOS and Android) and open it. It will detect the UVCeed device in seconds; simply follow the on-screen instructions to operate. Point your phone at any surface and press and hold the "Press and Hold" button at the bottom of your screen. You disinfect what your camera sees.
3 - See the germs disappear in real time.
Move your phone side to side to scan the surface. You will see large circles in shades of blue that indicate the level of disinfection; the circles turn green indicating that germs, bacteria and viruses (including SARS-CoV-2) are killed. Green circles indicate you are good to go.
This patented technology uses AI and machine vision to pause output when humans, cats or dogs are detected, protecting them from harmful UV rays.
UVCeed is the only disinfection product on the market that shows in real time when a surface is disinfected - no other device can do this.
PRODUCT SPECS
Compatible
With wireless connectivity, UVCeed easily connects to iOS and Android apps.
Slim Lightweight Design
Minimal footprint at just 7mm thick (or about the thickness of a pencil). Weighs about 25 grams – the same as a single slice of bread.
Rechargeable
Powerful battery recharges with a standard USB-C cable (included)
UV Light
Type: UV-C LED
Wavelength: 275nm
Radiant Power: 45mW
On-Device Protection
LED: Over-temperature protection
Battery: Overvoltage, overcurrent, and overtemperature protection
Sensors
Proximity: Time-of-flight 940nm laser ranger
IMU: 3-axis accelerometer
Battery
Type: Rechargeable Lithium Polymer
Nominal voltage: 3.8V
Capacity: 1.349Wh (355mAh)
Connectors
Charging: USB-C, 500mA minimum
Attachment: MagSafe compatible
Operation
Temperature: 0 to 45 degrees celsius
Humidity: 0-95%
What's in the box:
- UVCeed Device
- USB-C Charging Cable
- Metal plate adapter with adhesive (For non-MagSafe phones)
---
Checkout Now