The 2023 Travel Hacker Bundle ft. Rosetta Stone Lifetime Subscription for $199 January 29, 2023 at 06:00PM
Checkout Now
Expires January 30, 2024 23:59 PST
Buy now and get 94% off
Rosetta Stone: Lifetime Subscription (All Languages)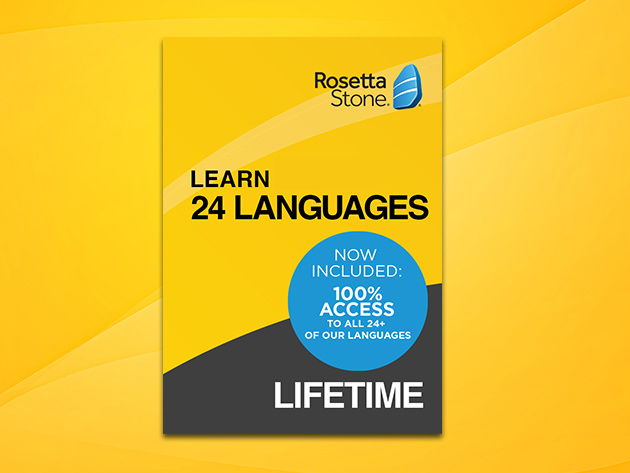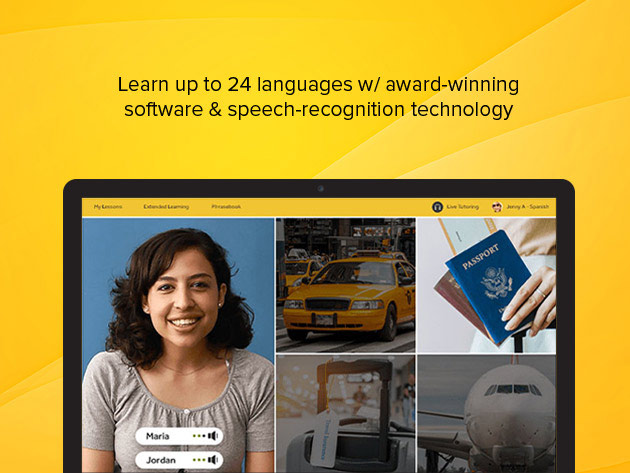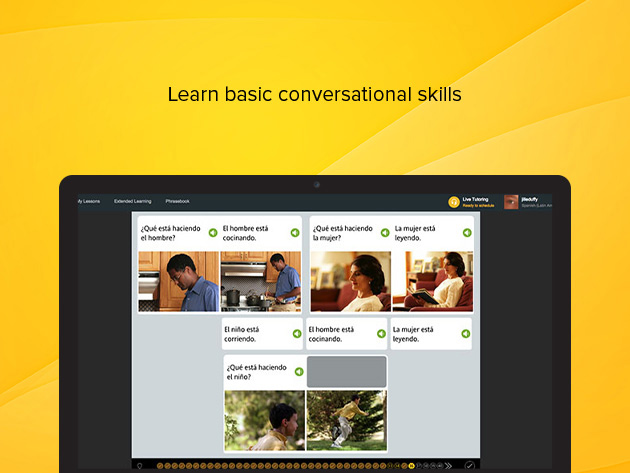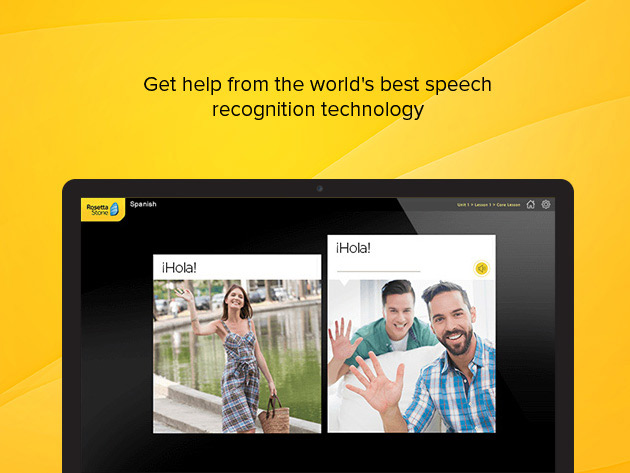 KEY FEATURES
The benefits of learning to speak a second language (or third) are immeasurable! With its intuitive, immersive training method, Rosetta Stone will have you reading, writing, and speaking new languages like a natural in no time. You'll start by matching words with images just like when you learned your native language as a child. Then you'll move onto interactive lessons where speech recognition technology works to evaluate and improve your accent with instant feedback. The reviews don't lie, Rosetta Stone is the best way to master a second, third, or fourth language from home.
Trusted for 27 years by top organizations like NASA, Calvin Klein & TripAdvisor!
Learn up to 24 languages (1 at a time) with award-winning interactive software & proprietary speech-recognition technology that analyzes the words you say 100 times per second
Get help from TruAccent™, the world's best speech recognition technology
Develop your command of the language as you learn to read, write, speak & understand
Learn basic conversational skills like shopping, ordering, taking a taxi, etc.
Move onto intermediate language skills like sharing opinions & discussing pop culture
Use the advanced speech engine to compare your accent to native speakers
Reviews
PC Magazine Editors' Choice Award: Best Language-Learning Software, 5 Years In a Row
Wall Street Journal: "Rosetta Stone... may be the next best thing to living in a country."
PRODUCT SPECS
System Requirements
Operating System (one of the following)
Windows: Windows 7, Windows 8, Windows 10 or higher
Mac (Intel based only): Maverick or higher (OS X 10.9 or higher)
Internet Explorer 11, Safari 10/11, and current and previous two versions of Chrome, Edge, and Firefox
Latest version of Adobe Flash Player
Computer Hardware
On Windows: 2.33GHz or faster x86-compatible processor OR Intel® AtomTM 1.6GHz or faster processor for netbooks
On Mac: Intel CoreTM Duo 1.33GHz or faster processor
1 GB of RAM or higher
1024 x 768 display resolution
High-Speed Internet connection (at least 768Kbps)
Headset with microphone (not included)
To access online services:
Must have a standard Broadband Internet connection (slow internet connections will not suffice)
Must be 13 years of age or older
Important Details
Language: Spanish (Latin America), French, Italian, German, English (American), Arabic, Chinese (Mandarin), Dutch, English (British), Filipino, Greek, Hebrew, Hindi, Irish, Japanese, Korean, Persian (Farsi), Polish, Portuguese (Brazil), Russian, Spanish (Spain), Swedish, Turkish, Vietnamese
Redemption: must redeem within 30 days of purchase
Length of access: lifetime
Instant digital redemption
Gives access to all levels of languages
Access options: desktop & mobile
Works on multiple devices (PC, MAC, tablet and mobile).
Note: Customers can only access one language at a time but can switch between them at any time
Have questions on how digital purchases work? Learn more here
Dollar Flight Club Premium: Lifetime Subscription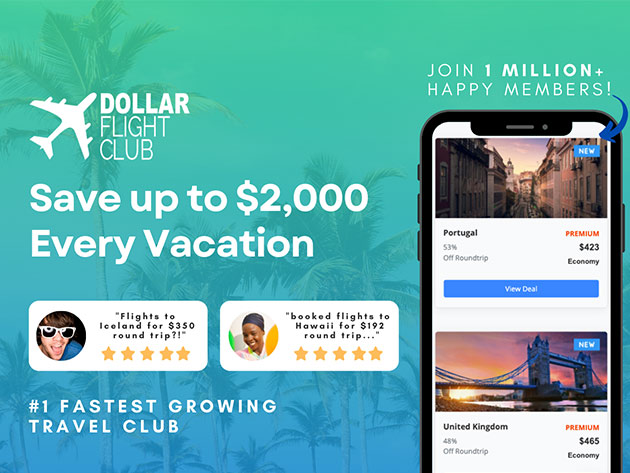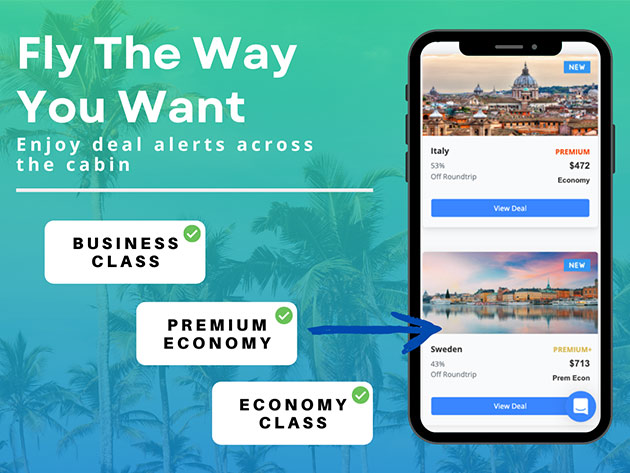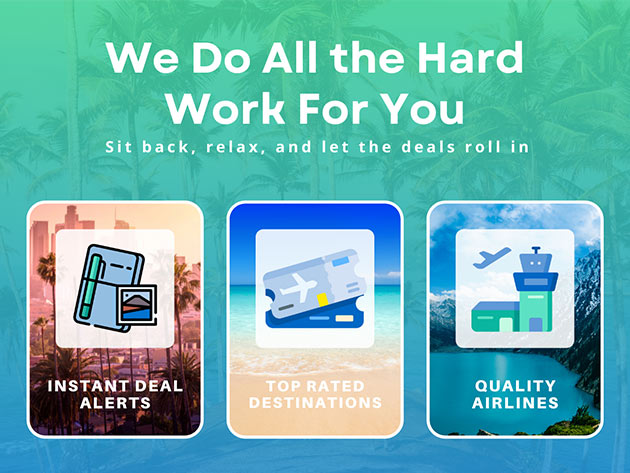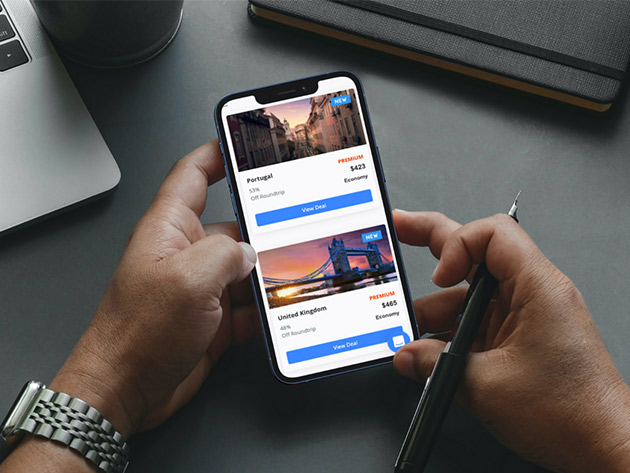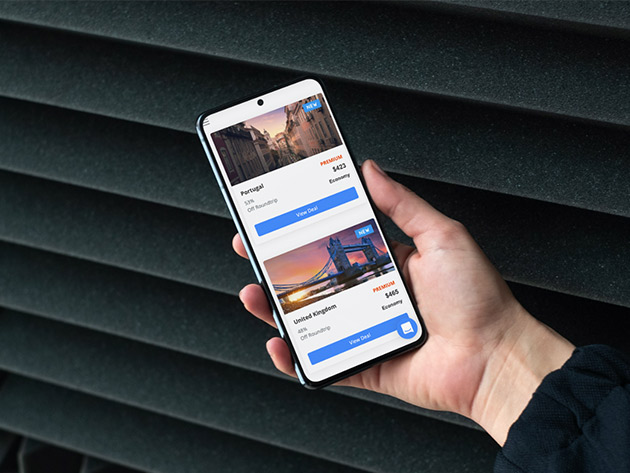 KEY FEATURES
Cross those bucket list destinations off with Dollar Flight Club, the flight deal alert service trusted by over 1 million members across the globe. Dollar Flight Club is helping members and their families save up to $500 on every adventure they take. A few past economy deals the DFC team found for members include:
GR Greeece - $394 Roundtrip - Economy
US Hawaii - $129 Roundtrip - Economy
IS Iceland - $229 roundtrip
US Miami - $85 roundtrip
HR Croatia - $320 roundtrip
AW Aruba - $175 roundtrip
US Aspen - $97 roundtrip
+ many more…
Now is the time to prepare for the holidays and all of your 2023 travel plans. You don't have time to hunt for deals 24/7, but Dollar Flight Club has your back. Having a lifetime subscription to Dollar Flight Club means you will never miss out on that dream vacation. It's simple to use: Add your home airports, watch your inbox for deals, then book that dream vacation they take.
Premium Plan
Get lifetime access to all our best economy flight deals to your favorite destinations
This includes international and domestic deals, & Mistake Fares departing from your home airports
Get perks & discounts of up to 50% from Dollar Fight Clubs' partners including Babbel, Huckberry, Acanela Expeditions, and more
Get access to a wide variety of insightful travel tips on how to travel smarter from our experts
Get instant alerts via email so you can book whenever & wherever you are across your devices
Reviews
Over 1 million users worldwide
The Points Guy: "We use Dollar Flight Club's deal alerts as a resource at The Points Guy, and we've found them to be a solid service that sends out plenty of international flight deals that are curated to just the departure airports you want"
Forbes: "A great paid service is Dollar Flight Club, which boasts an impressive average of $500 saved per ticket."
CNN: "If you're looking to book a weekend getaway, an international adventure or just a flight to visit a loved one, Dollar Flight Club seems like a pretty easy way to save on your next plane ticket."
Condé Nast Traveler: "Dollar Flight Club, has an impressive track record hunting down low-priced seats."

4.4/5 stars on Trustpilot:

★ ★ ★ ★

★
PRODUCT SPECS
NOTE: Upon purchase, you will be required to provide your Credit Card information.
System Requirements
Important Details
Length of access: lifetime
Redemption deadline: redeem your code within 30 days of purchase
Access options: desktop or mobile
Max number of devices: unlimited
Only available to new users
Updates included
Have questions on how digital purchases work? Learn more here
RealVPN: Lifetime Subscription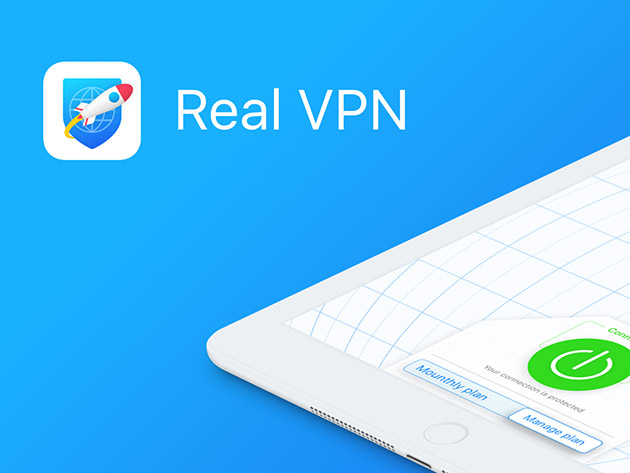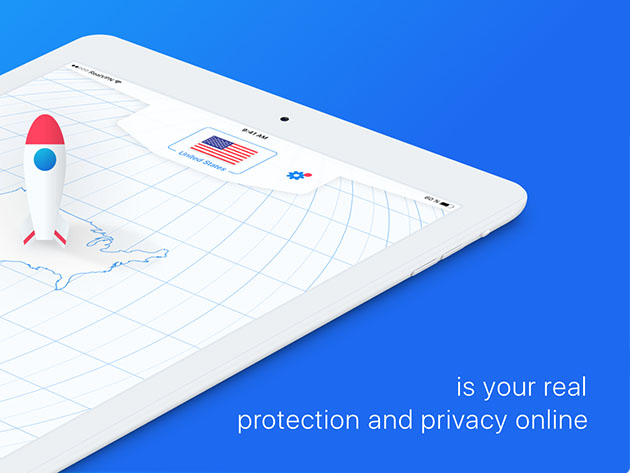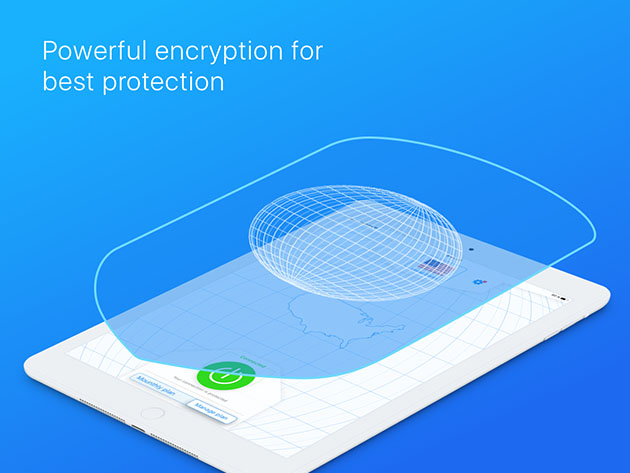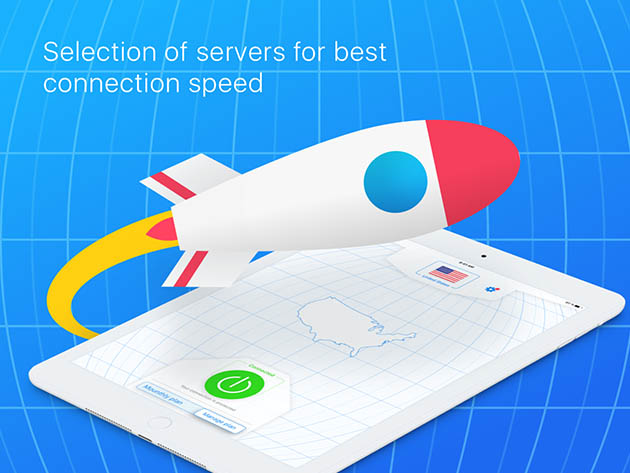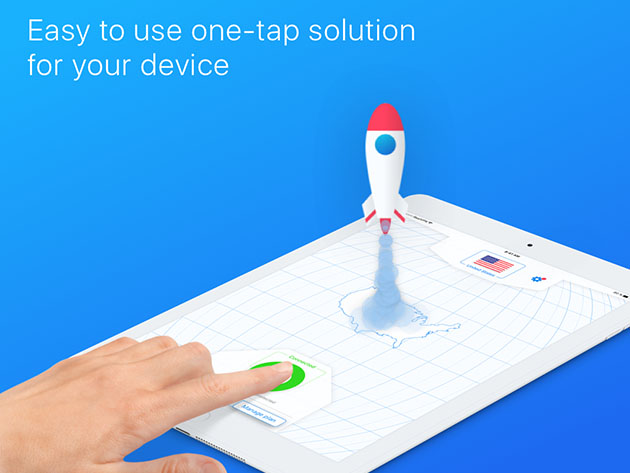 KEY FEATURES
Real security for your privacy online and free Internet access. RealVPN encrypts all your data and all Internet activities from any app on your iPhone, iPad, Mac, or Windows that require Internet access. This makes the data totally unreadable once they are out of your iPad or iPhone. With RealVPN enabled you can use public Wi-Fi safely and securely. This also makes your browsing private from ISPs. Any website or advertiser will have lots of difficulties while trying to find your physical location.
Easy to use - one button to enable protection
Multiple VPN servers available worldwide for best connection speed
Free access to beloved websites and social media
Secure Internet access for online shopping & banking
High-grade encryption AES-256 for your personal data sent through the Internet, such as credit cards, passwords, & pins
Total anonymity online – hide from anyone who might want to interfere in your conversations
Best pricing for the value and Lifetime plans – pay once & use forever
Up to 5 devices connected simultaneously for a single account
High-quality customer support 24/7
Note: This does NOT support Nvidia Shield.
PRODUCT SPECS
System Requirements
iOS, macOS, Android, MS Windows
Important Details
Length of access: lifetime
Redemption deadline: redeem your code within 30 days of purchase
Access options: desktop or mobile
Max number of devices: 5
Version: 1.7
Have questions on how digital purchases work? Learn more here
The Complete 2023 Travel Hacker Bundle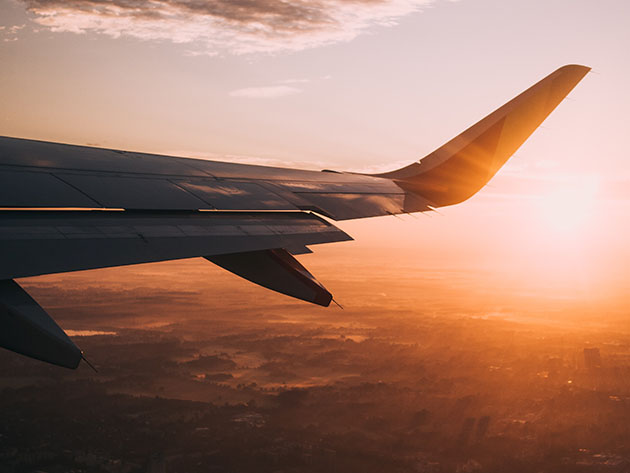 KEY FEATURES
PRODUCT SPECS
System Requirements
Important Details
Length of access:
Redemption deadline: redeem your code within 30 days of purchase
Access Options:
Max number of devices:
Only available to new users?
Version
Updates included?

What?s New

About the Developer
---
Checkout Now