Checkout Now
Expires November 08, 2122 19:44 PST
Buy now and get 0% off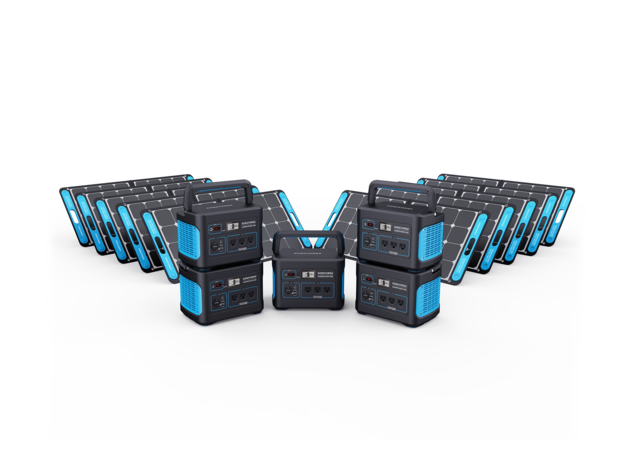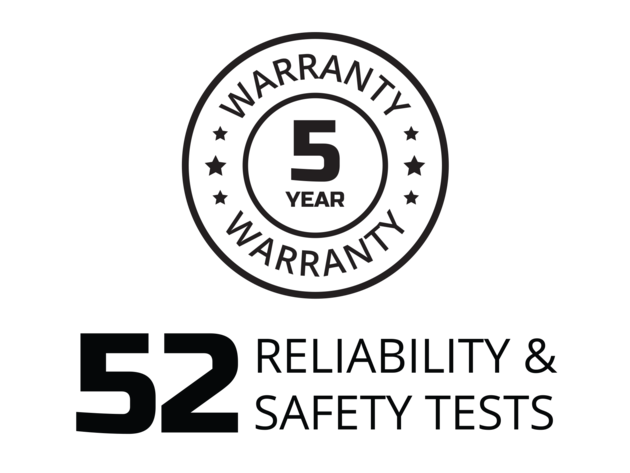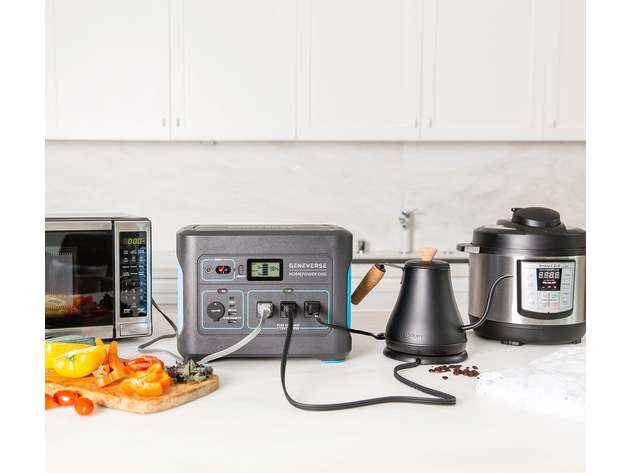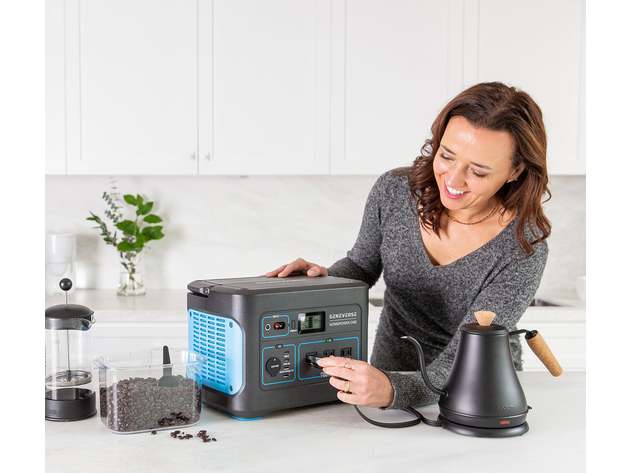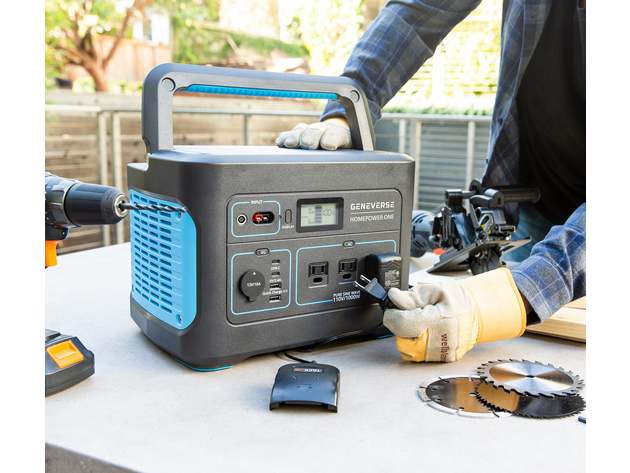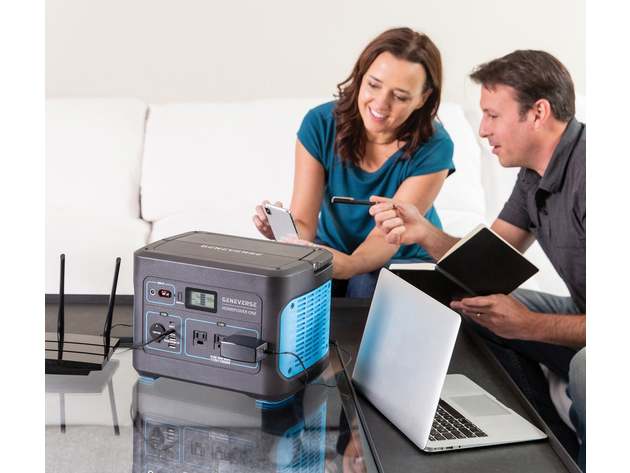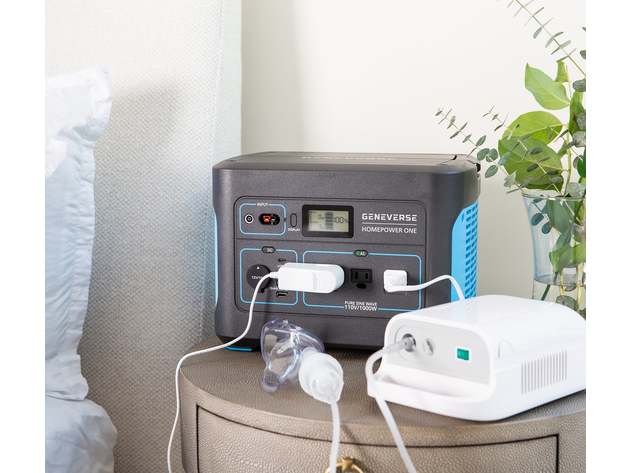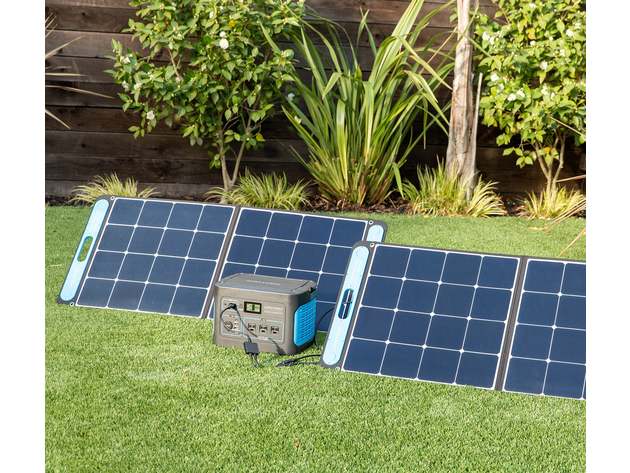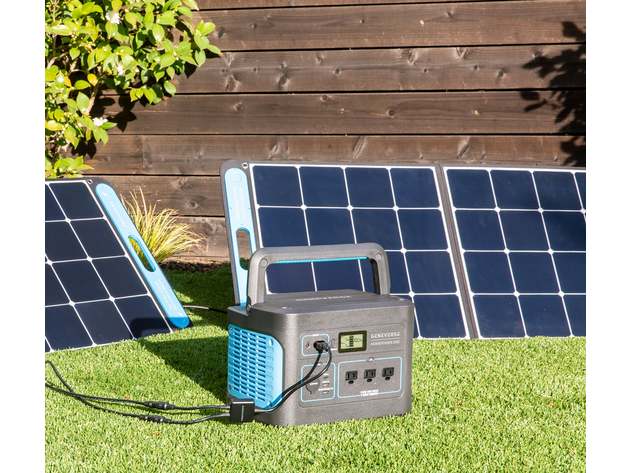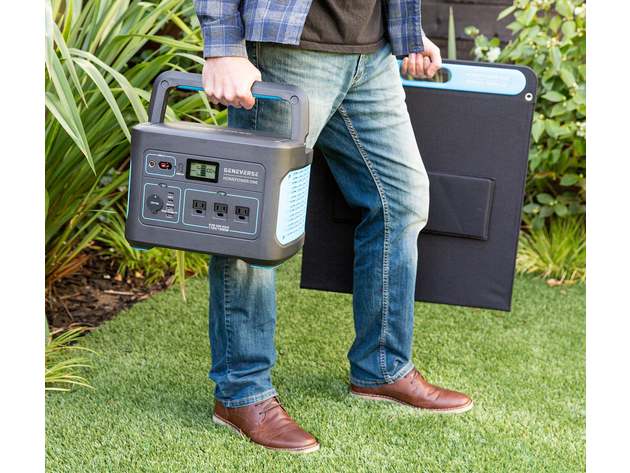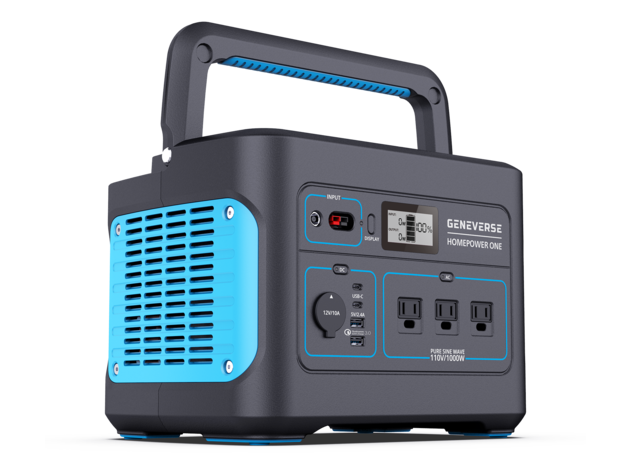 KEY FEATURES
The Geneverse Solar Generator is the most reliable, versatile, and portable emergency power supply for your home. It includes the HomePower ONE backup battery power station and the SolarPower ONE portable solar panels.
The Most Reliable Emergency Power Supply
Industry-leading safety and reliability designed with electric-vehicle-grade battery cells. Every unit undergoes 52 reliability and safety tests and is covered by a 5-year limited warranty.
1,002Wh (278,400mAh). Offers up to 7 days of power supply to your crucial devices and home appliances on a single charge.
The HomePower ONE has 3 AC outlets with the pure-sine wave, supporting 1000W rated power and 2000W surge power at 110V. Each SolarPower ONE panel emits 100W of power for up to 200W power output, providing ultra-fast recharging your HomePower ONE power station.
2 USB-C outputs with PD 18W, 1 USB-A with 5V/2.4A, 1 USB-A with Qualcomm Quick Charge 3.0, and 1 car outlet with 12V/10A.
30-second Hassle-Free Setup
Portable, light-weight foldable design with an adjustable kickstand. It takes 30 seconds or less to set up and is ready to provide eco-friendly power supply in any emergency situation.
PRODUCT SPECS
This bundle includes:
5x HomePower ONE
1 x SolarPower ONE (1000W, 10 Panels)

HomePower ONE
In the box (each unit):
1X HomePower ONE
1X AC Charging Adapter
1X Car Charging Cable
1X Accessories Bag
1X User Manual

Battery Capacity: 1,002Wh
Battery Type: Lithium-ion NMC
Battery Cycle Life: ≥500 cycles (≥80%)

Inputs
8mm Charging Port: DC, 12-30V, 7.5A (Max), 150W (Max)
Anderson Charging Port: DC, 12-30V, 150W (Max)

Outputs
3X AC Outputs:
110V, 60Hz
Rated Power: 1000W
Surge Power: 2000W
1X Car Outlet: 12V/10A
2X USB-C: PD 18W, 5V/3A, 9V/2A, 12V/1.5A
1X USB-A: 5V/2.4A
1X QC 3.0 USB-A: Qualcomm Quick Charge 3.0, 5/6.5V/3A, 6.5-9V/2A, 9-12V/1.5A

Safety Protection
Over Charge Protection
Over Discharge Protection
Short Circuit Protection
Over Current Protection
Over Voltage Protection
Over Temperature Protection

Dimensions
L 13.07" x W 9.15" x H 9.57"

Weight
23.37 lbs

Operating Temperature (Charging): 32°F ~ 104°F (0°C ~ 40°C)
Operating Temperature (Discharging): 14°F ~ 104°F (-10°C ~ 40°C)

SolarPower ONE

In the Box (each unit):
200W: 2X Solar Panels | 100W: 1X Solar Panel
1X 10-feet (3-meter) Output Cable (8mm port)
1X 2-to-1 Adapter Cable
1X User Manual

Solar Cells
Type: Monocrystalline
Number of Solar Cells: 32
Transformation Efficiency (EFF): ≥23.4%

Power
Rated Power: 200W with 2 panels, 100W with each panel
Open Circuit Voltage (VOC): 22.4V
Short Circuit Current (ISC): 5.73A
Max. Power Voltage (VM): 19.2V
Max. Power Current (IM): 5.41A

Outputs
1X 8mm Output Port
1X USB-C: 5V/3A
1X USB-A: 5V/2.4A

Safety Protection
Short Circuit Protection
Over Power Protection
Surge Protection

Dimension (folded): L 24" x W 21" x H 1.38"
Dimension (unfolded): L 48" x W 21" x H 0.2"
Weight: 9.1 lbs

Operating Temperature (Discharging): 14°F ~ 149°F (-10°C ~ 65°C)

---
Checkout Now