Checkout Now
Expires September 03, 2122 00:47 PST
Buy now and get 0% off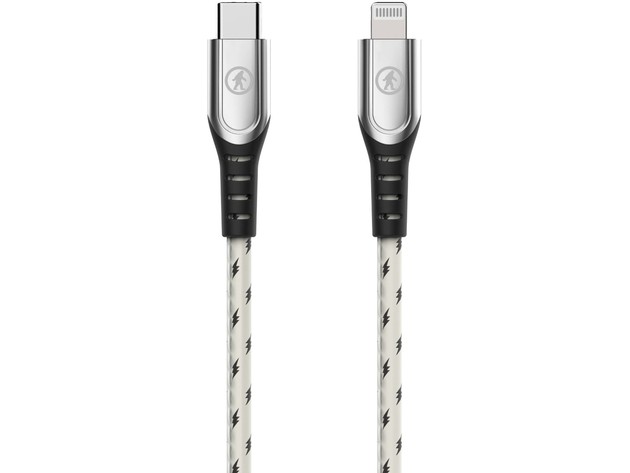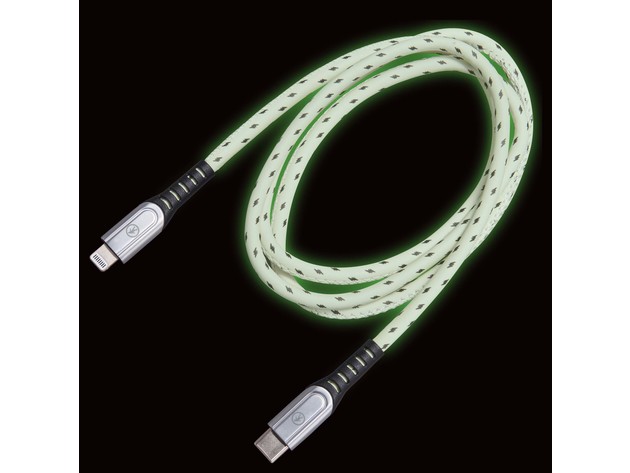 PRODUCT SPECS
Fulfilled by our friends at Outdoor Tech
Finally, a glow-in-the-dark charging cable thats 6 feet long.
We integrated photoluminescence into the FIREFLY PLUS, so when the sun goes down this baby keeps on glowing. Youll like that feature in dark rooms, a tent, or on your patio sitting under the stars. Plus, we doubled the length of our original FIREFLY to give you a full, convenient 6-foot length. This cable is an Apple certified USB-C to Lightning, to deliver all the power you need for ultra-fast charging on iPhones and iPads.
Features to love
This product is MFi-Certified = "Made for iPhones, iPods and iPads." If you're running Apple products, you want that certification in your charging cable for 100% performance that non-certified cables don't provide. Read:

WhatdoesMFi-Certified mean and why does it matter?
Full product specifications
Part Number: OT3172-GLO
PC: 818389017133
Color: White/Glow In The Dark
Cable Length: 6.5 feet / 2 meters
Cable Weight: 61g / 0.13lbs
Operating Temperature: -0 to 40C / 32 to 104F
Storage Temperature: -10 to 40C / 14 to 104F
Charge Input: 21.5V/3A
Charge Output: 18W
Product Materials PU


---
Checkout Now