Checkout Now
Expires July 09, 2122 14:28 PST
Buy now and get 0% off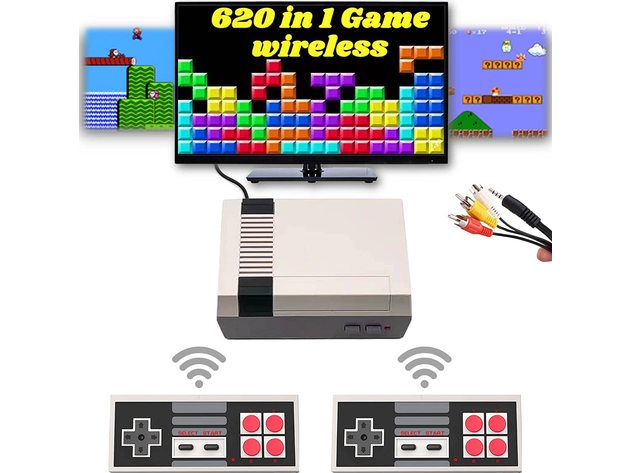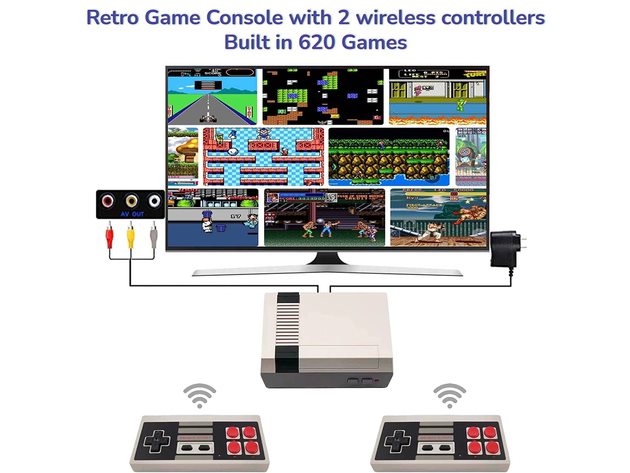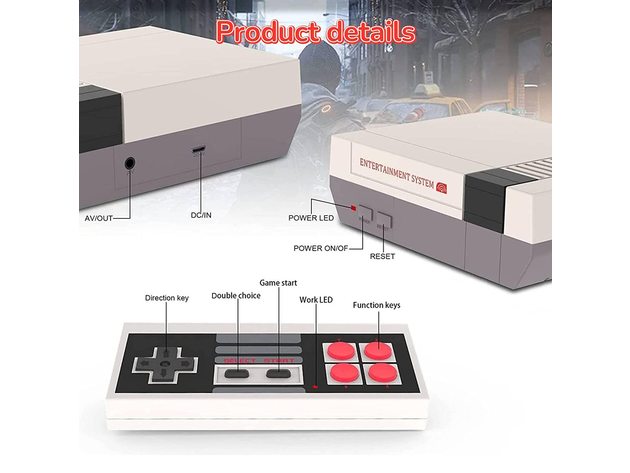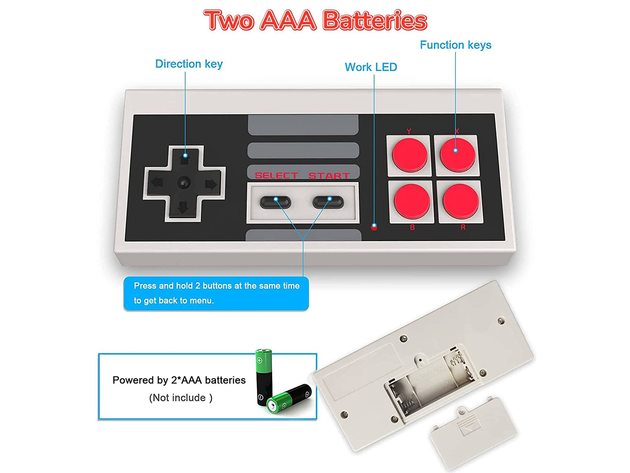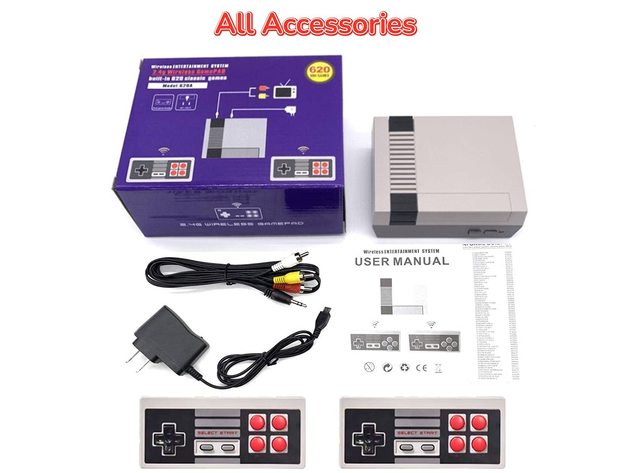 PRODUCT SPECS
620 Retro Game Console Featured In PCWorld
Classic Video Games
Enjoy 620 video game classics. Get nostalgic playing your favorite games from the 1980s to the 1990s. Features every video game genre you can think of action, fighting, sports, puzzles, racing, and more! The retro design makes you feel young again!
Makes a great gift for everyone
Parents will find thisa great way to bond with your kids - enjoy hours of fun and excitement playing together!
Better Than the Original
Enjoy a more comfortable gaming experience with wireless controllers just plug and play! AV Output means you can start playing in seconds; no downloading, tutorials or SD cards are needed.
Things to Note
The controllers utilize a low-power 2.4G wireless connection and require 2 AAA batteries (not included.) The 8-bit graphics of retro games may appear low-resolution on modern TVs. As with the original games, there is no save function available.
---
Checkout Now