Thrustmaster T16000STKTHR T16000M FCS HOTAS Flight Stick and Throttle for $173 December 28, 2021 at 03:00PM
Checkout Now
Expires December 28, 2121 15:36 PST
Buy now and get -2% off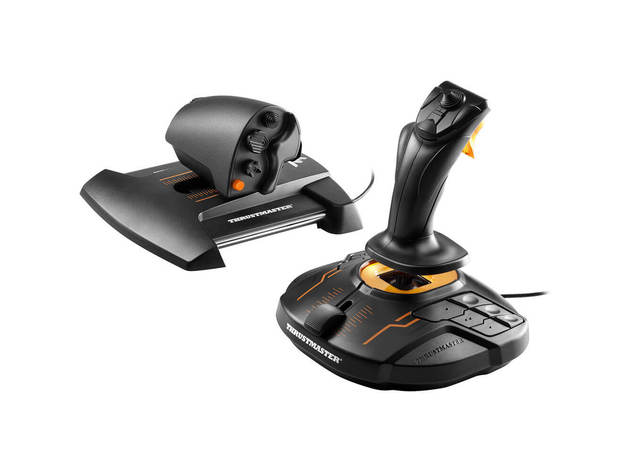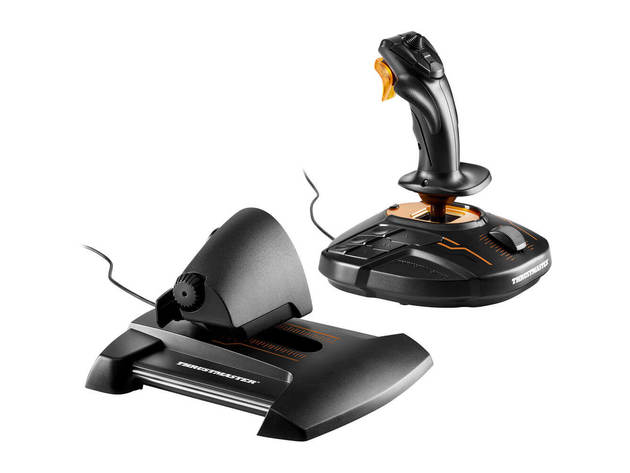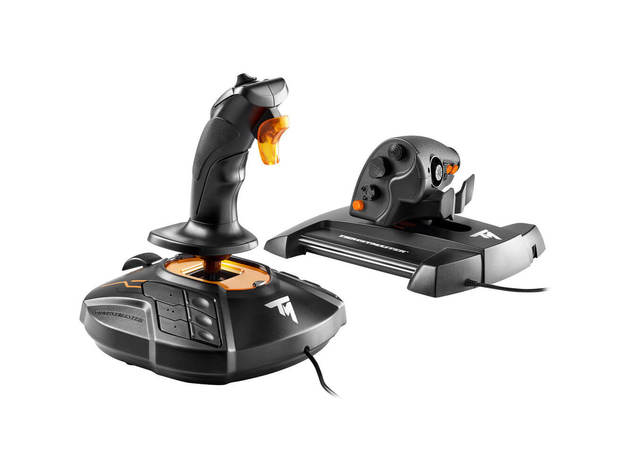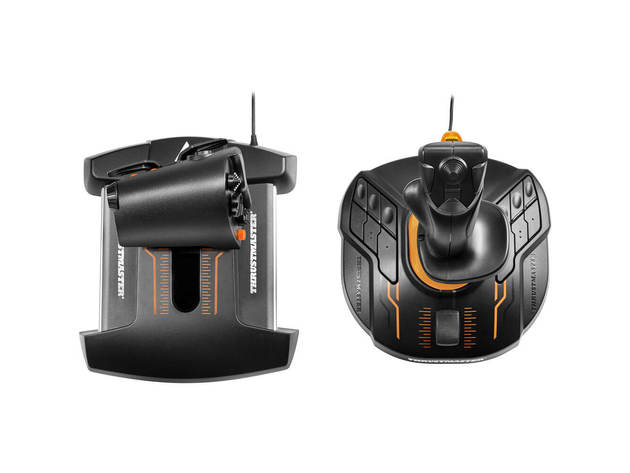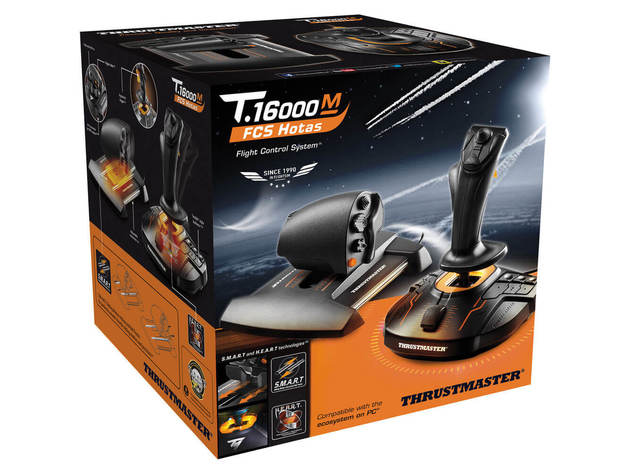 KEY FEATURES
Smooth Accurate and Comfortable
Left- or Right-Handed Use
Over 20 Programmable Buttons
Multiple Axes of Control
Ergonomic Design
Programmable Buttons
Windows PC Compatible

PRODUCT SPECS

The T.16000M FCS HOTAS Flight Stick and Throttle from Thrustmaster is a joystick and throttle combo package meant for playing flight simulation games in VR and non-VR environments. It includes multiple hardware and software features to assist you with a smoother and more accurate experience while placing multiple commands at your fingertips so you can traverse the skies with ease. Moreover the joystick features removable parts so you can use it left- or right-handed. When the fight gets tough use the TWSC throttle to increase your speed to get out of sticky situations or utilize its multiple buttons to unleash your arsenal upon the enemy.

Surgical Precision

The T.16000M FCS joystick utilizes H.E.A.R.T (HallEffect AccuRate Technology) with 16-bit resolution for pinpoint accuracy. Built-in magnets provide friction-free action that won't decrease over time while a helical spring inside the stick provides firm linear and smooth tension. Furthermore three removable components make the joystick fit for both right- and left-handed use.

TWSC Throttle

The TWCS (Thrustmaster Weapon Control System) throttle provides you with additional functionality for controlling vehicle speed and combat options. It includes 14 buttons and one 8-way-PoV hat switch. In total you'll have control over 9 axes 30 buttons and two 8-way PoVs - plus 3 extra axes via the optional TFRP rudder which is available separately.

S.M.A.R.T (Sliding Motion Advanced Rail Tracks) Technology

S.M.A.R.T (Sliding Motion Advanced Rail Tracks) Technology provides you with a smooth precise and comfortable sliding motion. It has a travel range of 3.2" (80mm) and has screws users can tighten to adjust the throttle's friction level.

Ergonomic Design

Designed for optimum comfort and precision the T.16000M FCS joystick is built with a wide hand rest for reduced stress and a weighted base for enhanced stability.

T.A.R.G.E.T Programming Software

With the T.A.R.G.E.T programming software you can program up to 256 buttons on the joystick (buttons merged from keyboard and mouse). Additionally Thrustmaster Advanced Programming Graphical Editor software lets you combine other Thrustmaster devices so that they are recognized as a single USB device and load or create specific mapping profiles for each game.
---
Checkout Now