Polk Audio R700BK Reserve R700 3-Way Floorstanding Single Speaker - Black for $899 December 22, 2021 at 03:00AM
Checkout Now
Expires December 22, 2121 21:55 PST
Buy now and get 18% off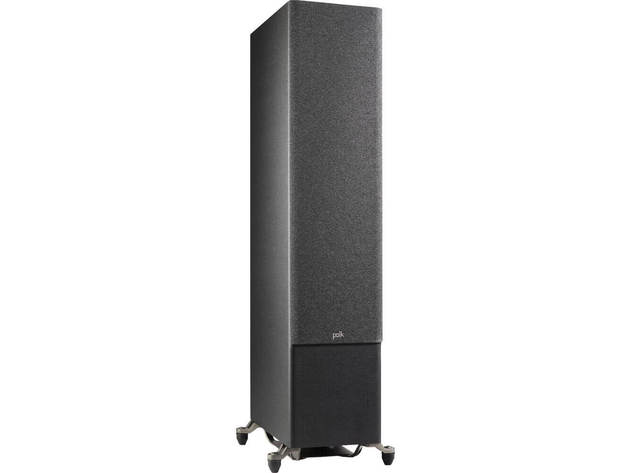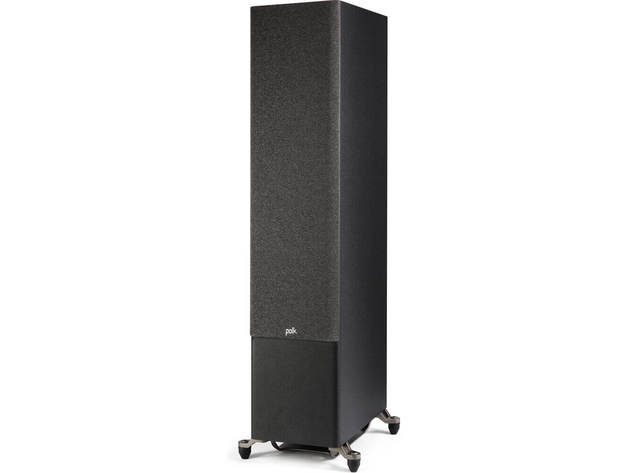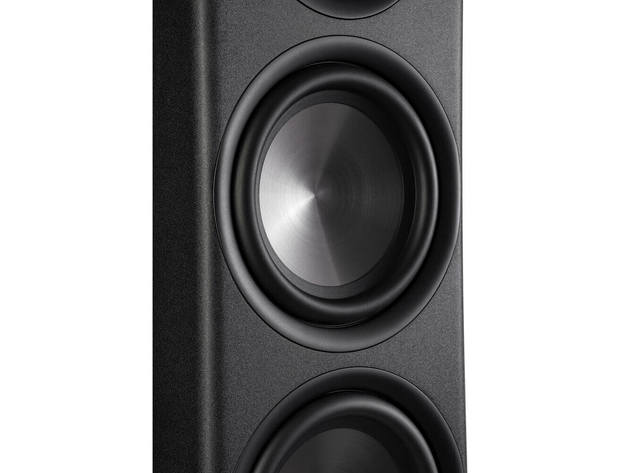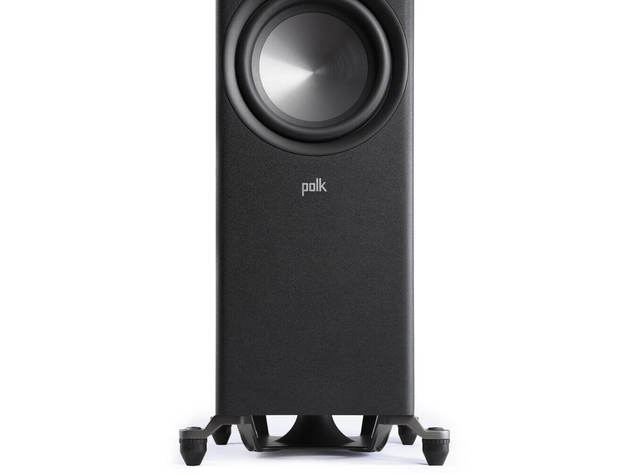 KEY FEATURES
2x 8" Long-Throw Woofers
6.5" Polypropylene Turbine Cone Midrange
1" Pinnacle Ring Radiator Tweeter
50 to 300W Power Handling
38 Hz to 38 kHz Frequency Response
Down-Firing Power Port 2.0
Dual 5-Way Binding Post Pairs

PRODUCT SPECS

Enjoy an enhanced 38 Hz to 38 kHz frequency response with the black Polk Audio Reserve Series R700 3-Way Floorstanding Speaker. It can handle 50 to 300W of power from your amplifier and is equipped with two 8" long-throw woofers a 6.5" polypropylene turbine midrange and a 1" Pinnacle Ring Radiator tweeter. The down-firing Power Port 2.0 bass port helps enhance bass response with minimal distortion.

Why the Reserve Series

Polk Reserve is a premium loudspeaker series that incorporates the custom transducers from Polk's flagship Legend series alongside new Polk innovations in cabinet and port design to deliver flagship music and movie sound without flagship prices. It is Dolby Atmos and DTS:X compatible and certified for Hi-Res Audio.

Pinnacle Ring Radiator Tweeter

Born of 50 years of speaker engineering the Pinnacle Ring Radiator Tweeter features a finely tuned waveguide that dramatically improves the dispersion of high-frequency energy ensuring a broad sweet spot and consistent sound in every listening position. Hi-Res certified the Pinnacle Tweeter is designed for today's two-channel music listening as well as multichannel 3D audio found in movies sports and video game soundtracks.

Turbine Cone

The Polk-designed Turbine Cone is a foam-core injection-molded cone made of polypropylene with turbine geometry that dramatically increases stiffness and damping without adding mass. This results in a smooth detailed mid-range with three-dimensional imaging that brings music and movies to live.

Power Port + X-Port = Cleaner Bass

Featured in the R700 floorstanding loudspeaker Polk's new Power Port 2.0 (Power Port + X-Port) is a dramatic upgrade to Polk's successful Power Port technology. In addition to the Power Port's carefully engineered port design that smooths the flow of air as it exits the cabinet X-Port adds a set of closed-pipe absorbers that are specifically tuned to eliminate unwanted cabinet and port resonances. Together Power Port and X-Port technologies deliver cleaner tighter bass and a detailed lower midrange.

Column Resonance Control

The R700 features Polk's unique Column Resonance Control (CRC). Its non-parallel bracing and vertical CRC cross-brace reduce unwanted upper bass peaks and provide clear open and uncolored bass and midrange. The most demanding music and movie soundtracks are faithfully reproduced with easy by the R700.

Hi-Res Audio Certified

Hi-Res Audio files deliver sound with quality superior to that of CDs. For a loudspeaker to qualify for the Hi-Res certified badge it must be able to play up to 40 kHz. Reserve speakers meet these requirements ensuring all the high-resolution detail delivered from the amplifier is played back faithfully by the speaker.

IMAX Enhanced Certified

During the development of the Legend series Polk helped the team at IMAX create the IMAX Enhanced loudspeaker specification ensuring that only the highest-performance home theater speakers would qualify. The Reserve series' IMAX enhanced certification guarantees an unforgettably huge and dynamic home theater experience when enjoying IMAX Enhanced movies TV shows and music.

Dolby Atmos and DTS:X Compatible

The Polk Reserve series is compatible with both Dolby Atmos- and DTS:X-enabled A/V receivers and pre-amp processors as well as Dolby Atmos and DTS:X virtualizers.

Timbre-Matched Configurability

Mix and match Reserve speakers to fit most rooms and configurations without concern. The Reserve series guarantees great timbre-matched sound in any configuration.

Detailed Imaging & Soundstage

Driven by the Reserve's proprietary technologies the series delivers exquisitely balanced dynamic and detailed sound every time.

Music Listening Room

Designed for dynamic two-channel listening Reserve series speakers' precise imaging multidimensional soundstage deep bass extension and Hi-Res certification ensure a faithful reproduction of your favorite music.

Traditional Home Theater

Step up to dynamic detailed home theater. Choose the Reserve series configuration that matches your room's needs and add an optional HTS series subwoofer to provide even more bass.

Atmos & IMAX

The Reserve series is IMAX certified and compatible with Dolby Atmos DTS:X and Auro 3D home theater technologies. Adding the optional Reserve 900HT height modules to your Reserve home theater means your movie room is ready for anything including the most dynamic 3D audio movie mixes available.
---
Checkout Now