Checkout Now
Expires December 10, 2121 23:59 PST
Buy now and get 14% off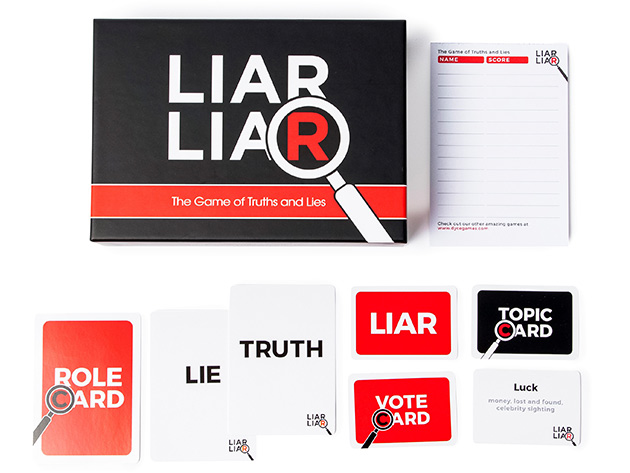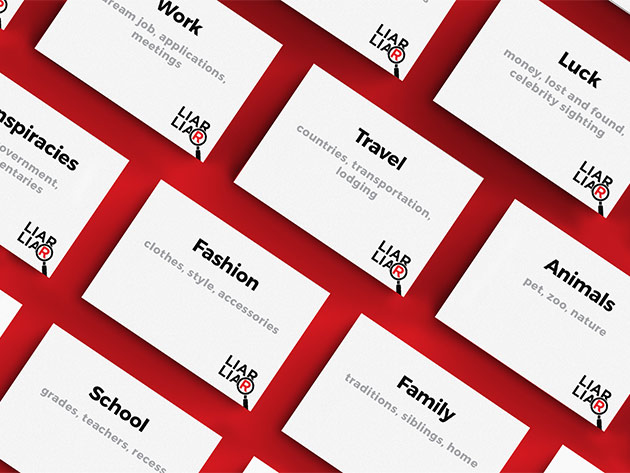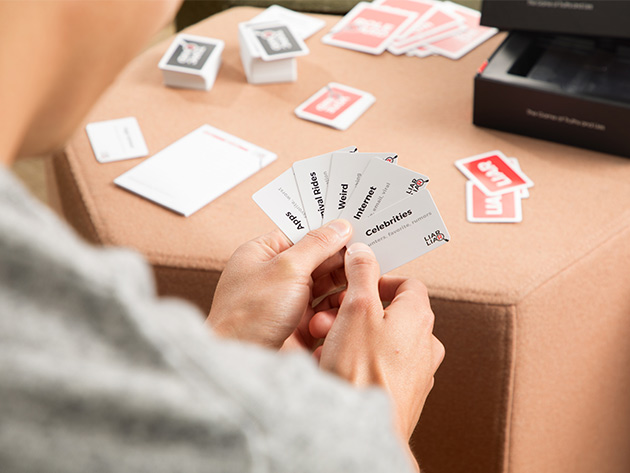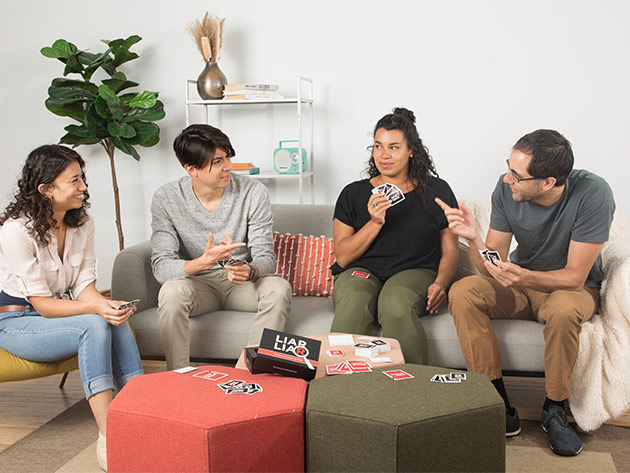 KEY FEATURES
Who said liars never prosper?! Liar Liar is a hilarious new game all about tricking your friends, sharing crazy stories, and figuring out who the BEST LIAR is! This new card game will test your powers of deception in a fun, exciting way. Each round players share a short, personal statement relating to one of their topic cards. If you get the secret role of LIAR, you have to lie! Everybody else has to tell the truth. You win by identifying the liar, and by tricking your friends into thinking YOU are the liar. Can your friends tell when you're lying? Can you tell when they're lying? Get ready to roll over for laughing!

Liar Liar comes with 200 topic cards, 13 role cards, 13 voting cards, and a score pad to help you create the funniest and most believable stories to trick your friends and family. It's perfect for everyone ages 10 and up. Let the deception begin!
Amazon's Choice with 4.2/5 stars:

★ ★ ★ ★

★
The Game of Truth & Lies. Learn hilarious truths & lies about your friends
Easy to learn rules. Contains 200 Topic Cards, 13 Role Cards, 13 Voting Cards, a Score Pad
For all ages. Perfect for everyone ages 10 & up
GAMEPLAY
Each round players tell a truth or a lie depending on their assigned role. Players score points when other players incorrectly identify their truth as a lie – or their lie as a truth. There's always a liar!
Topics
Birthdays
Talents
Party
Camping
Parents
Travel
Gifts
Games
Jokes
And a lot more!
PRODUCT SPECS
Specs
Dimensions: 7"H x 5"L x 2"W
Topic cards: 200
Role cards: 13
Voting cards: 13
Score pad: 1
Ages: 10+
Time: 30-60 minutes
Players: 3+
Includes
Liar Liar Party Card Game
---
Checkout Now