EPOS I Sennheiser GSX 300, Gaming Dac/External Sound Card with 7:1 Surround, High Resolution Audio EQ presets for Gaming, Movies and Music - Audio Gaming Amplifier for PC and MAC Compatible, Black - Certified Refurbished Retail Box for $59 December 17, 2021 at 03:00AM
Checkout Now
Expires December 17, 2121 22:08 PST
Buy now and get 25% off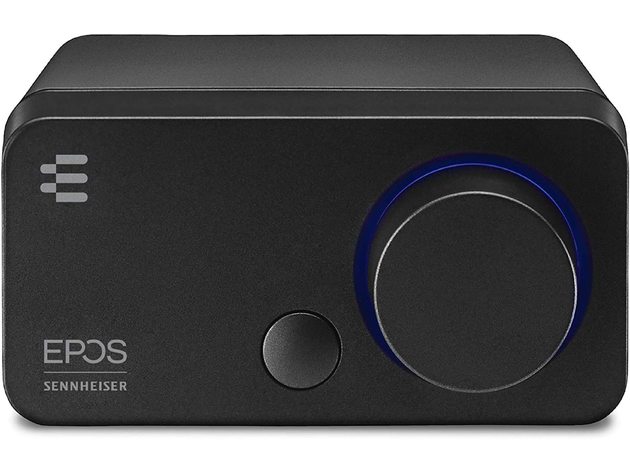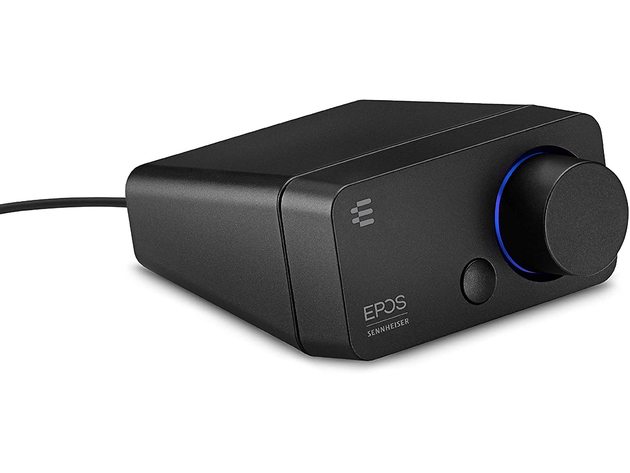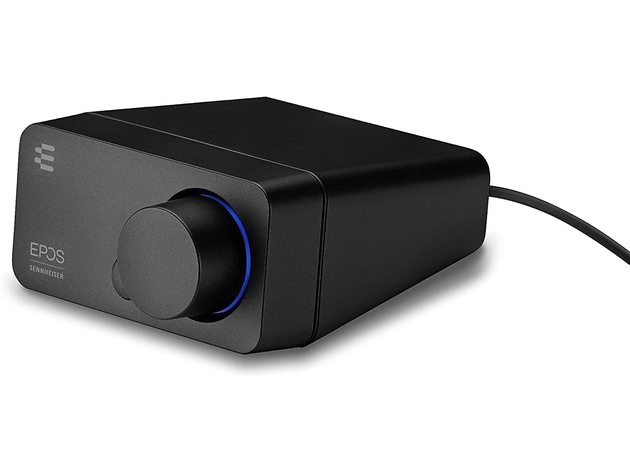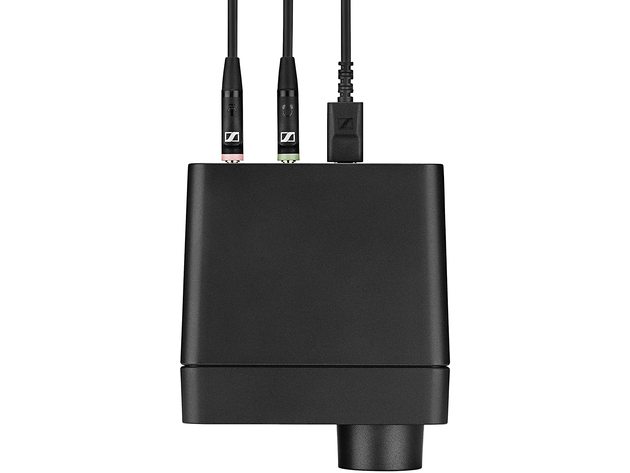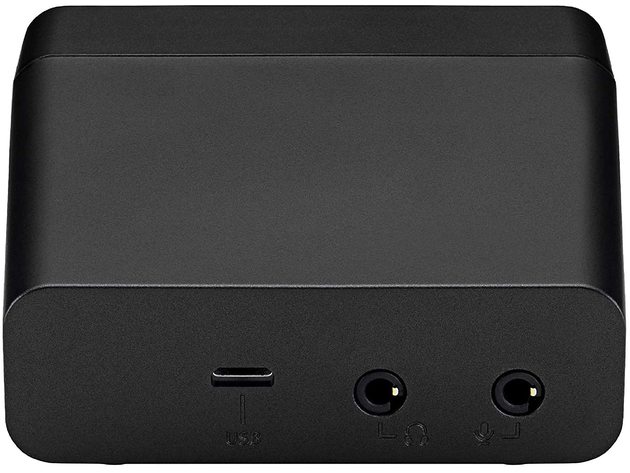 KEY FEATURES
The EPOS GSX 300 external USB computer sound card is designed for passionate gamers seeking an enhanced audio experience without relying on their PC sound card. Quickly connect a gaming headset inline with the PC using the 3.5 mm headset jack and 3.5 mm microphone jack, and Micro USB connectivity makes setup easy. GSX 300 delivers high-resolution audio in stereo and customizable EPOS-engineered 7.1 surround sound through the PC Gaming Suite. The result is enhanced audio realism and positional accuracy for an upgraded gaming experience. The GSX 300 Snow Edition sports a contemporary high-tech white design that complements any gaming setup. The external sound card's intuitive controls feature a large manual volume dial with illuminated LED ring, allowing for quick volume adjustments on the fly, as well as a customizable smart button for easily switching between stereo and 7.1 surround sound or between sound profiles. Automatic synchronization with Windows 10 sound lets you monitor sound levels at a glance. Backed by 115 years of innovation and a continued drive for excellence, EPOS is passionate about creating products that exceed expectations and set new benchmarks in gaming audio.
PRODUCT SPECS
External sound card
Upgrade your audio instead of relying on your PC's on-board sound with the GSX 300 external sound card. There is no need to open up your gaming rig to do a complex installation; the external soundcard is a hassle-free plug-in between your gaming headset and your PC.
High resolution audio
The GSX 300 with EPOS engineered audio delivers high resolution 24 bit / 96 kHz stereo or 16 bit / 48 kHz 7.1 surround sound (with the proprietary EPOS gaming suite) for acoustic clarity and accuracy for instant reaction and audio realism for an immersive gaming experience.
Simple and intuitive design
The GSX 300 is an in-line upgrade between your headset and PC with simple plug-and-play. An integrated hardware allows finger-tip control of game volume, a customizable smart button lets you toggle between sound modes or profiles, and an LED indicator shows which sound mode or profile you are on.
EPOS Gaming Suite
The proprietary EPOS Gaming Suite for Windows 10 is the result of years of refinement and audio engineering. Digital sound processing allows the customizing of sound profiles in 7.1 Surround Sound. Noise gate control and cancellation delivers the acoustic clarity need for crisp game communication.
Stylish minimalist design
A contemporary high-tech look, yet unobtrusive minimalist footprint. Perfect for any gaming-setup.
---
Checkout Now