Live & Sleep Mattress Classic King Mattress Memory Foam Mattress,10"-King Size (new) for $599 November 03, 2021 at 02:00AM
Checkout Now
Expires November 03, 2121 08:27 PST
Buy now and get 36% off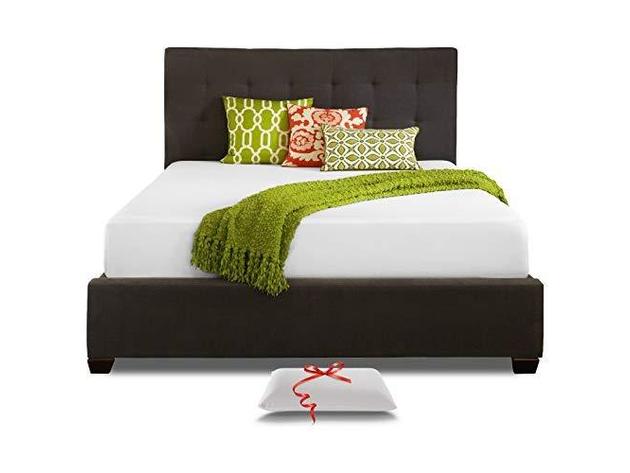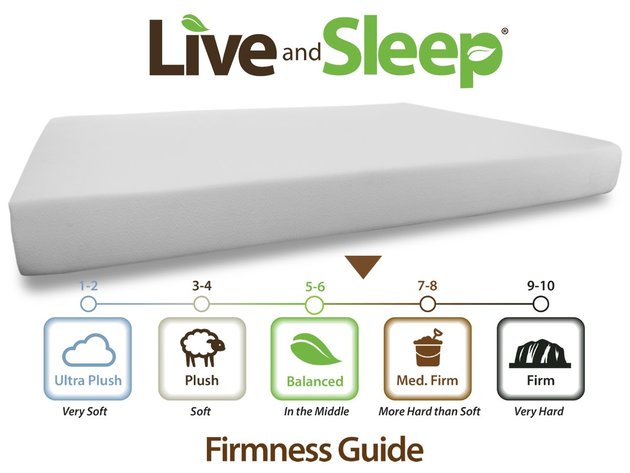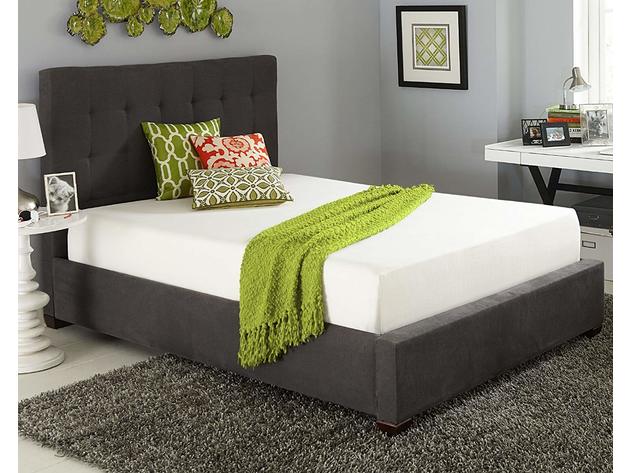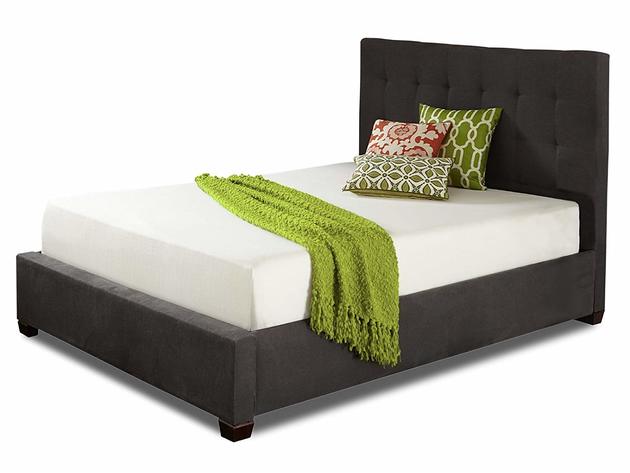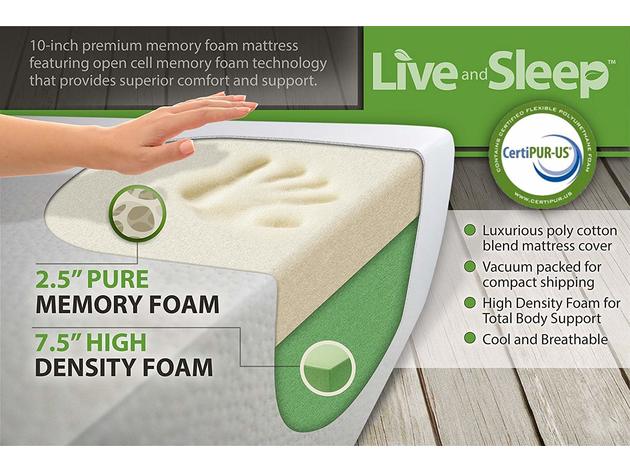 KEY FEATURES
Live & Sleep Mattress Classic King Mattress Memory Foam Mattress,10"-King Size
PRODUCT SPECS
Our mission is to help you achieve your dream with a quality mattress for your home. In an effort to be the best memory foam mattress brand available, we challenged our team to help build this company by focusing on DREAMS, QUALITY, LIVE, and SLEEP. Whether you choose our Classic, Elite, or Luxury mattresses, you'll benefit from a mattress that's made of non-toxic materials, with a product that's designed and made to last for many years. Turn to us for one of our mattresses and you'll see a difference, with a sleep trial available for each of our products to help you determine if our mattress is right for you. Live & Sleep memory foam is produced in a state-of-the-art sealed, pressurized chamber which allows the use of pressure rather than chemicals to control the physical properties of the foam. Good products are made to last. Choose between Live and Sleep Classic 8, 10 or 12-inch Memory-Foam Mattresses, all include a premium memory foam pillow. This 10-inch body contouring mattress offers the amazing pressure-relieving benefits of memory foam and deep down correct support of HD foam. The Memory Foam Mattress pampers you with a thick top 2.5-inch layer of breathable Memory Foam on top of High-Density total body support foam. Our mattress meets the coveted Goldilocks standard of 'just right.' Just like a great hotel bed, nearly all sleepers will love it and provide you with the ultimate sleeping experience.
Specifications:
PERFECT CONTOUR. Our eastern king size mattress cradles you in a deluxe cushion of 2.5" Premium Air-Flow Infused visco over a layer of High-Density Support Base. Extra-thick profile brings luxury hotel touch
COOLER INNOVATION. Breathable, plush & better quality materials, not cheap inexpensive foam. Optimum comfort that relaxes & cools your body. Deep rest for a long day ahead. No coils or latex used
BEST SOLUTION. Top Rated King Memory Foam Mattress with over 90% 5-star reviews on Amazon. Classic medium-firm HD core relieves pressure points + less tossing & turning. Targets sore shoulders & hips + aids in back pain relief. Signature feel recharges you from a dream night of ultimate slumber
SOFT FABRIC COVER. Flex linen works on any home bedroom furniture bedframe, box-spring or futon. Stays comfortable and has a cloud-like sensation. Use a bedding pad or protector on any mattress, cot, tri-fold or guest room bed
Smart packaging reduces the carbon footprint in the manufacturer's shipping process. Our advanced packaging technology means we can fold and roll-pack our mattresses and package them at one-third of the normal size. As a result of this process, your mattress arrives directly to your front door and reduces the number of carbon emissions. A mattress that is roll-packed still retains its initial quality, as each will quickly recover to its original shape after coming out of the packaging.
Benefits of Memory Foam A memory foam mattress can support each part of the body evenly and individually. Memory foam slowly and automatically adjusts to your body weight and temperature. In addition to the slow, conforming response, memory foam offers complete, luxurious and stress-free support. Additionally, when you do move in bed, memory foam gently 'fills in' and reshapes itself to your new sleeping posture, cradling every contour of your body.
The Latest Air Flow Technology Our memory foam is a unique material that complements our base support foam, creating a better contouring and cooler sleeping material. Memory foam is more porous or open than conventional foam meaning the cells are interconnected unlike closed cell foam; thereby is more breathable and comfortable than traditional visco-elastic foam. The open-celled physical structure of our foams is self-ventilating. Air travels throughout the material and dissipates body heat regulating your body temperature. Memory foam is naturally hypoallergenic and resistant to allergens, mold, bacteria and dust mites.
Why Buy a Cool Memory Foam Mattress? Live and Sleep mattresses with cooling memory foam and contouring memory foam disperse body heat and create a cooler sleeping surface while retaining the pressure-relieving properties of traditional memory foam. Tossing and turning are dramatically diminished and disrupted sleep patterns are greatly eliminated so you can sleep longer without moving and enjoy the benefits of a deeper, more restful sleep pattern.
Adjustable Base Friendly LS Resort Classic 10-Inch Cooling Memory Foam Mattress is adjustable base friendly, which means it is the best choice to be paired up with an adjustable base instead of a traditional bed frame for added lifestyle and health benefits. The mattress is flexible and durable enough that it will maintain the support and integrity even after bending with the adjustable base.
CertiPUR-US Certified Live & Sleep Resort Classic memory foam mattresses are CertiPUR-US Certified. The CertiPUR-US program is a voluntary testing, analysis and certification program for flexible polyurethane foam used as a cushioning material in home furnishings such as mattresses, crib mattresses, upholstered furniture, and some accessory comfort products. Certified flexible polyurethane foams have been independently laboratory tested.
Technical Details:
Size: King
Item Weight: 79.2 pounds
Product Dimensions: 80 x 76 x 10 inches
Item model number: Resort
Assembled Height: 10 inches
Assembled Width: 76 inches
Assembled Length: 80 inches
Weight: 85 Pounds
---
Checkout Now