iBuyPower TRACE5MR178I Trace5 MR Gaming Desktop - Intel i7-11700 - 16GB/480GB SSD for $1,599 November 17, 2021 at 11:00PM
Checkout Now
Expires November 18, 2121 01:23 PST
Buy now and get 5% off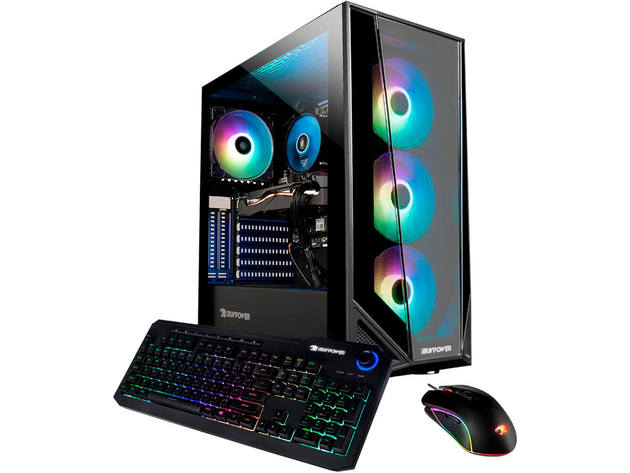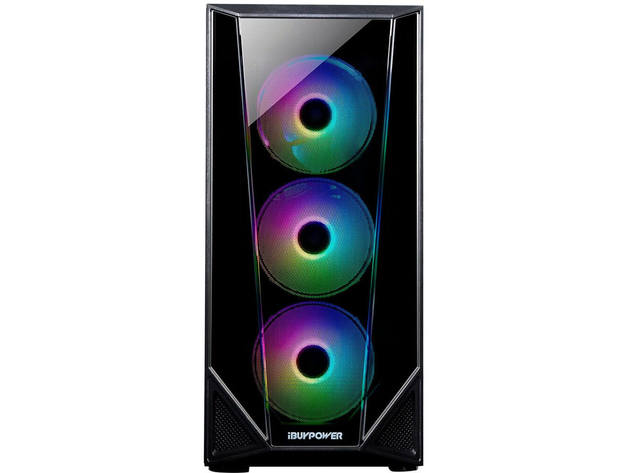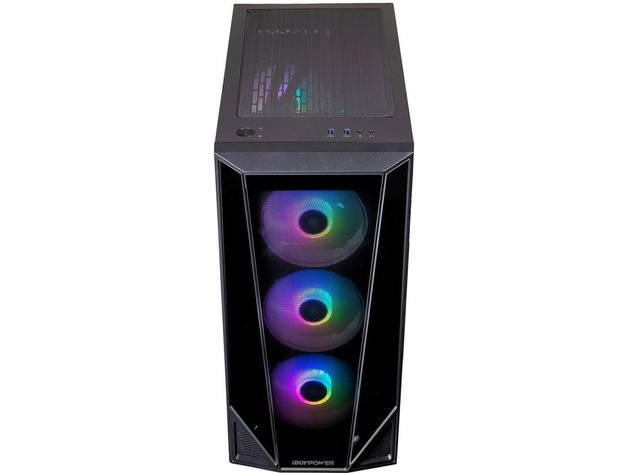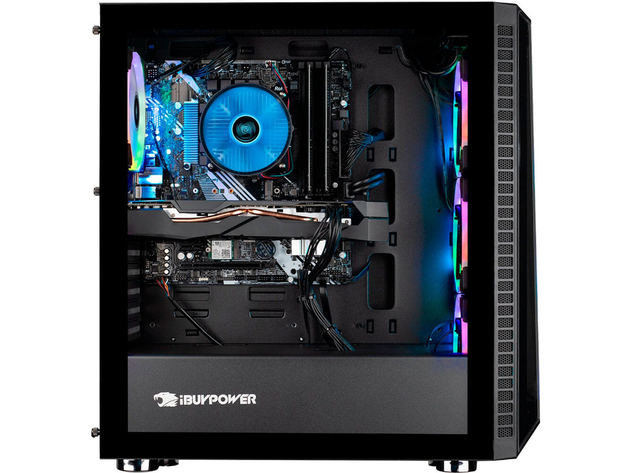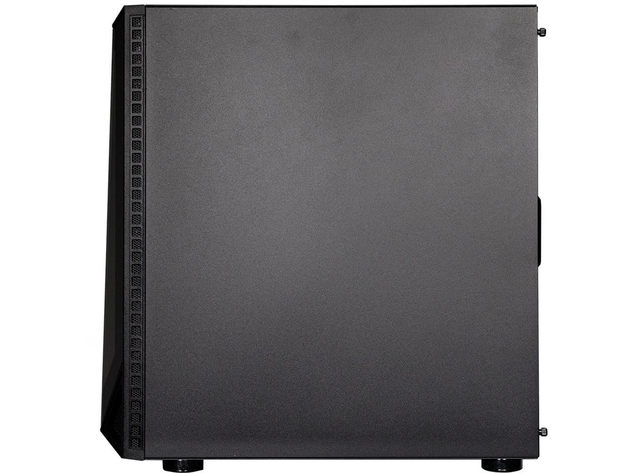 KEY FEATURES
2.5 GHz (Max: 4.9GHz) Intel Core i7-11700 Eight-Core
16GB (2 x 8GB) DDR4 | 1TB HDD + 480GB SSD
Gigabit Ethernet LAN | 802.11ac Wi-Fi
Windows 10 operating system
NVIDIA GeForce RTX 2060 graphics
Wired network connectivity
Multidisplay capability
Note: This computer does not include a built-in DVD/CD drive.

PRODUCT SPECS

iBuyPower Desktop: Experience outstanding detail and performance from this IBUYPOWER gaming desktop PC. Whether you are looking for gaming entertainment content creation scientific research education or use for cloud/datacenter - this desktop rig will take you there! Packed with powerful processing power and latest graphics in the market you will be able to tackle on tasks and system intensive programs quickly and efficiently without any lag time

Windows 10 operating system

Brings back the Start Menu from Windows 7 and introduces new features such as the Edge Web browser that lets you mark-up Web pages on your screen.

Intel Core i7-11700 Eight-Core Processor

Powerful eight-core sixteen-way processing performance.

16GB system memory for intense multitasking and gaming

Reams of high-bandwidth DDR4 RAM to smoothly run your graphics-heavy PC games and video-editing applications as well as numerous programs and browser tabs all at once.

1TB hard drive and 480GB solid-state drive (SSD) for a blend of storage space and speed

The hard drive provides ample storage while the SSD delivers faster start-up times and data access.

NVIDIA GeForce RTX 2060 graphics

Driven by 6GB dedicated video memory to quickly render high-quality images for videos and games.

USB 3.0 ports maximize the latest high-speed devices

The USB 3.0 ports are backward-compatible with USB 2.0 devices (at 2.0 speeds).

Next-generation wireless connectivity

Connects to your network or hotspots on all current Wi-Fi standards. Connect to a Wireless-AC router for speed nearly 3x faster than Wireless-N. Gigabit LAN port also plugs into wired networks.Note: This computer does not include a built-in DVD/CD drive.
---
Checkout Now