Checkout Now
Expires November 12, 2121 21:29 PST
Buy now and get 0% off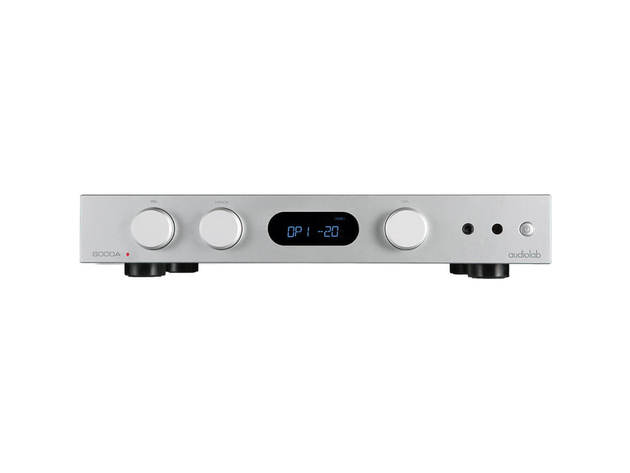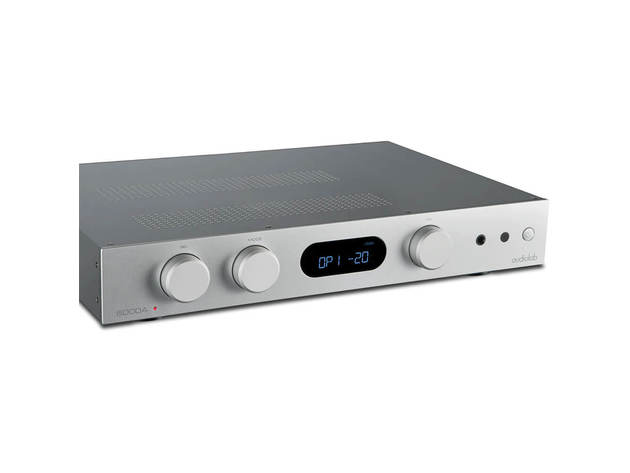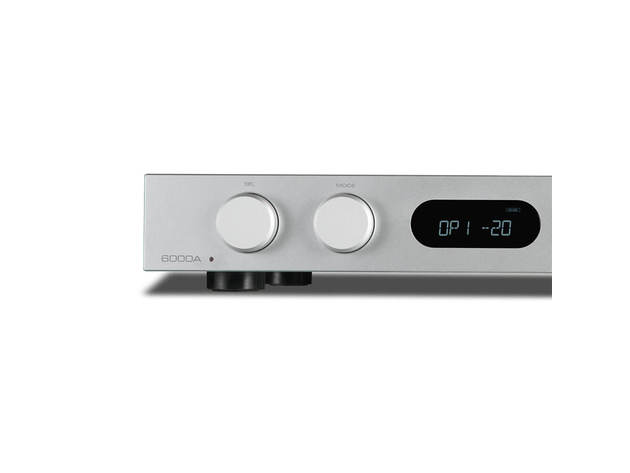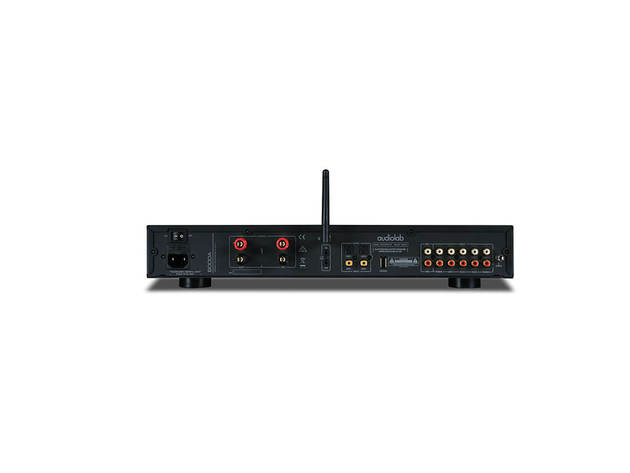 KEY FEATURES
2-Channel Amplifier Configuration
ESS SABRE ES9018K2M DAC
50W per Channel Power Output @ 8 ohms
Bluetooth Audio Input
Remote control included
Large central OLED display
Detachable power cord
Signal-to-noise ratio: 110 dB
CFB (Complementary Feedback) topology ensures superior linearity and excellent thermal stability

PRODUCT SPECS

Enjoy enhanced stereo sound with your favorite pair of speakers and the silver Audiolab 6000A Stereo 100W Integrated Amplifier. It outputs up to 50W per channel at 8 ohms and features Bluetooth connectivity in addition to its two digital coaxial two optical and five stereo RCA inputs. One RCA input is a dedicated phono input and is accompanied by a ground screw terminal. An 1/8" headphone jack with discrete amplification enables private listening. The 6000A includes a remote control as an added convenience.

Onboard DAC

The onboard DAC lets the 6000A play digital sources without the need for an external DAC or other additional component. The 6000A uses the ES9018 SABRE32 Reference chip family for its D/A conversion utilizing ESS Technology's 32-bit HyperStream architecture and Time Domain Jitter Eliminator to deliver low noise and high dynamic range. The amplifier has four digital inputs three line-level analog inputs a dedicated turntable input Bluetooth wireless connectivity and a dedicated headphone amplifier in addition to the speaker amplifiers.

Analog Circuitry

The discrete Class-AB power amp stage in the 6000A delivers 50W per channel into 8 ohms with a maximum current delivery of 9A into difficult loads. Its output stage uses a CFB (Complementary Feedback) topology to help ensure enhanced linearity and thermal stability as the idle current is kept independent of the temperature of the output transistors. A 200VA toroidal transformer followed by four 15000 μF reservoir capacity helps the amp maintain control of the music while enabling a wide dynamic range.

Simplified Preamp Section

The preamp section is kept simple to help maintain signal purity with line input signals passing to the analog volume stage which covers the range from -80 dB to 8 dB in steps of 2 dB and 1 dB; step resolution increases with volume position. The physical layout of the 6000A's circuitry is engineered to protect the preamp section from noise interference.
---
Checkout Now