Checkout Now
Expires October 28, 2121 07:29 PST
Buy now and get 25% off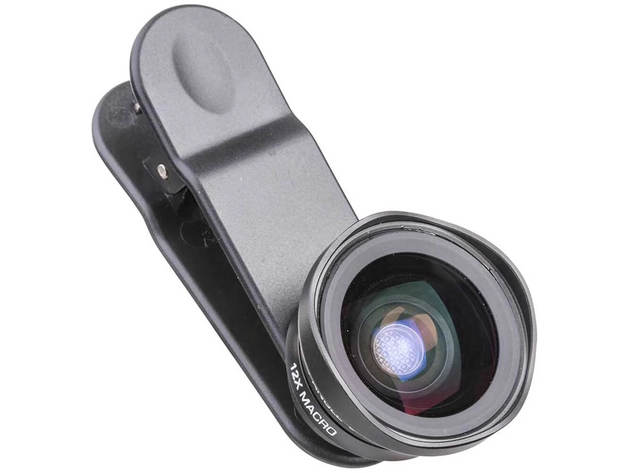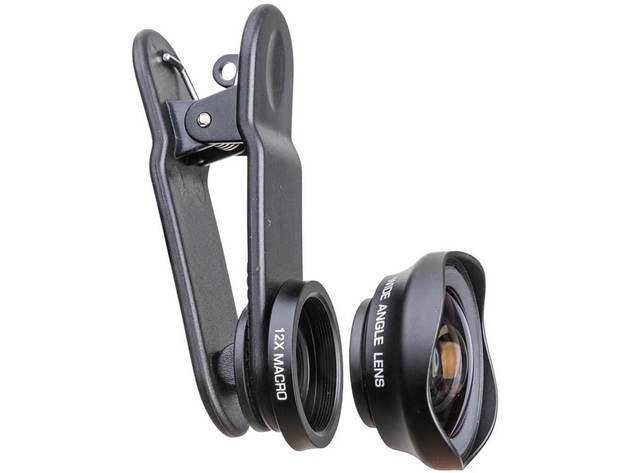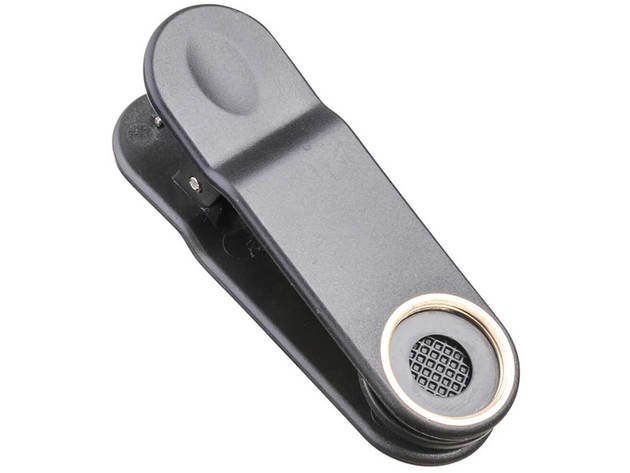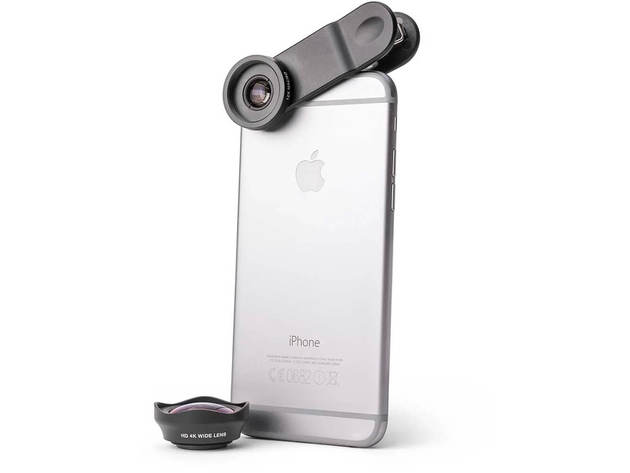 KEY FEATURES
Dual-lens (2 in 1): Wide angle 16mm / Macro 12X
High-grade optics for excellent image quality
Universal clip-on connector
Compatible with smartphones tablets and laptops
Can be used with front and rear camera
Works with dual lens device
Pictar App included
Precise attachment indicator (via Pictar App)
Distortion correction (via Pictar App)

PRODUCT SPECS

Pictar Smart Lens Wide Angle / Macro - the ultimate combo for creative mobile photographers! A 16mm wide angle lens for capturing twice as much in each frame and an X12 macro lens that opens up infinite possibilities for breathtaking macro images - all in one compact and ultra-light package that will not burden your mobile phone. Our choice of high-quality optical glass and uncompromising production quality opens up an almost limitless opportunity for the contemporary mobile photographer to produce sharp contrasted and rich images. The rigid aluminum body ensures the integrity of the optical elements of the lens even in particularly challenging situations. The lens includes a reliable easy-to-use clip-on connector to instantly connect the lens to almost any phone - both front and back. The Pictar Smart Lens Wide / Macro includes the Pictar app that enables precise and easy adjustment of the lens to the body of the phone 20 shooting modes that allow full control of all parameters of the mobile phone camera - to produce much better pictures and video. Like all Pictar lenses Pictar Smart Lens Wide / Macro has clip-on connection a soft cloth carrying case and a front and back lens cover.

Wider or closer - there's no limit to creativity

Pictar Smart Lens Wide / Macro offers two high quality lenses in one compact body:The Wide Angle 16mm lens lets you capture twice as much information in each frame and is especially suitable for landscape photography hiking urban photography large group "selfies" and video shooting.The X12 macro lens will open up a new world of amazing close-ups - whether it's a colorful butterfly resting on a flower or a juicy strawberry dipped in whipped cream on top of a cake in a trendy caf.

Incomparable size and price with uncompromising quality

The Pictar Smart Lens Wide / Macro made of a lightweight high-quality aluminum body and high-quality glass that is designed to deliver great results time after time. The lens consists of 4 elements arranged in 3 groups with 7 different coatings for low reflection and low flare.

Universal clip-on connector - suitable for any phone

The universal clip-on mount allows the lens to be connected to almost any telephone on the market. The lens can be connected to both the front camera and the rear "selfie" camera.

Pictar app inside!

The Pictar App was created to help mobile phone photographers produce much better stills and videos. The app is provided free of charge with Pictar Smart Lens Wide / Macro.Download the app to enjoy the connection adjusting tool automatic distortion correction and 20 useful shooting modes to improve photos in a variety of situations and a wide range of options for image enhancement.
---
Checkout Now