Mobile Pixels Duex Lite + Lifetime Subscription of VPN Unlimited & StackSkills for $337 October 07, 2021 at 07:00PM
Checkout Now
Expires October 08, 2121 23:59 PST
Buy now and get 83% off
Mobile Pixels DUEX Lite: Portable Dual-Screen Laptop Monitor (Grey)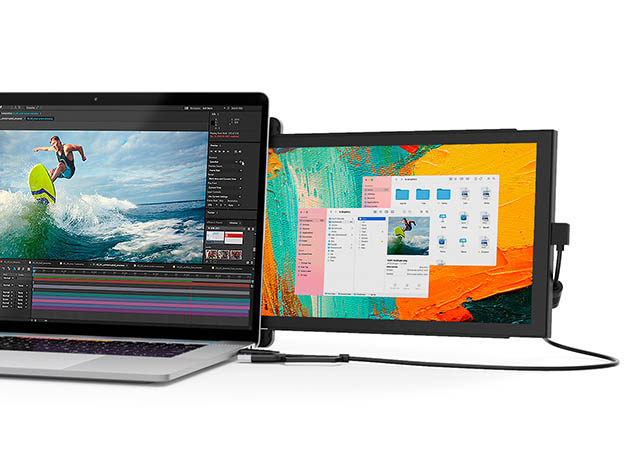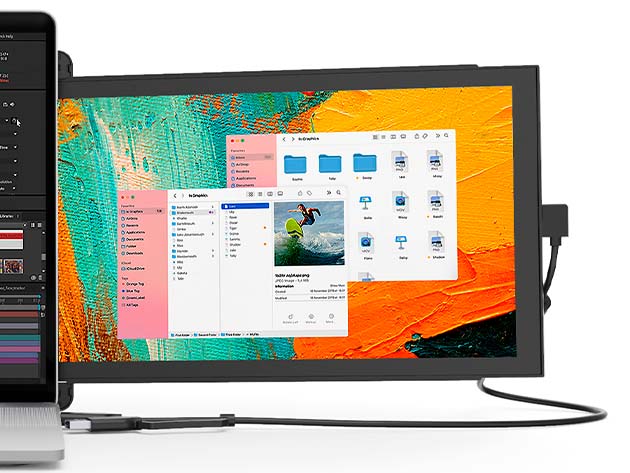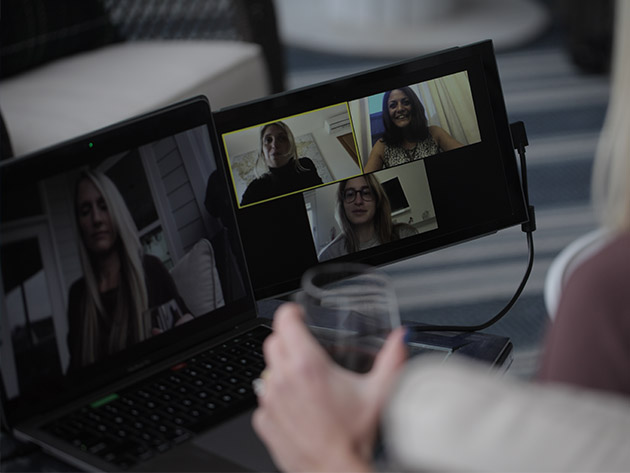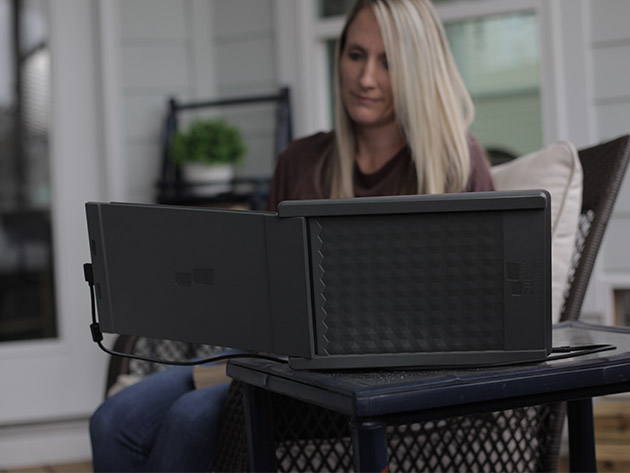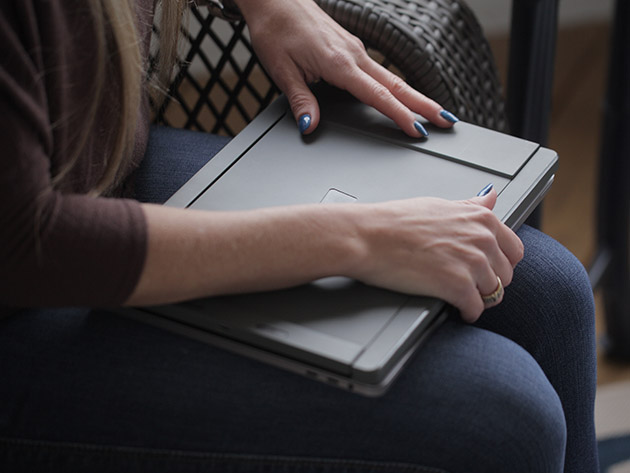 KEY FEATURES
DUEX Lite features everything you love about the original DUEX but with a faster, sharper display and more color options. Whether you're looking for a secondary screen for everyday personal use or for completing school work on the go, DUEX Lite is a lightweight, slim, portable solution. DUEX Lite also features the same screen size as its predecessor at 12.5" and uses slimmer magnets to adhere to the back of your laptop. With versatile compatibility, DUEX Lite works immediately upon plugging in.
Successfully funded on Kickstarter!
12.5" diagonal screen. 10.8"x6.1" viewing area & a 16:9 aspect ratio
1080p full HD. Displays photos, videos, & files in better detail
Hybrid signals. Allows ultra-fast video transmission and plug & play experience
Versatile sliding lid. Works as a protective cover when monitor is not in use, magnetically attaches to the back of laptop, also a prop stand in portrait mode
Eye care mode. Reduces the amount of potentially harmful blue light
Matte finish. Matches your favorite laptops & mobile devices
Compact. 30% lighter & 40% slimmer than the previous model
Portable. Easy to toss into any bag together with other devices
4.8/5 stars on GforGadget.com:

★ ★ ★ ★

★
PRODUCT SPECS
Specs
Color: grey
Materials: plastic
Dimensions: 12.4"L x 8.45"W x 0.39"H
Screen size: 12.5" diagonal
Brightness: 300 nit (adjustable)
Refresh rate: 60Hz
Resolution: 1920x1080
Aspect ratio: 16:9
Energy consumption: 4.5W
USB-C port
Ultra-slim
Compact & portable
Compatibility
Includes
Mobile Pixels DUEX Lite: Portable Dual-Screen Laptop Monitor (Grey)
USB-C Cable
USB-C to A Adapter
Magnetic Backing Set
VPN Unlimited: Lifetime Subscription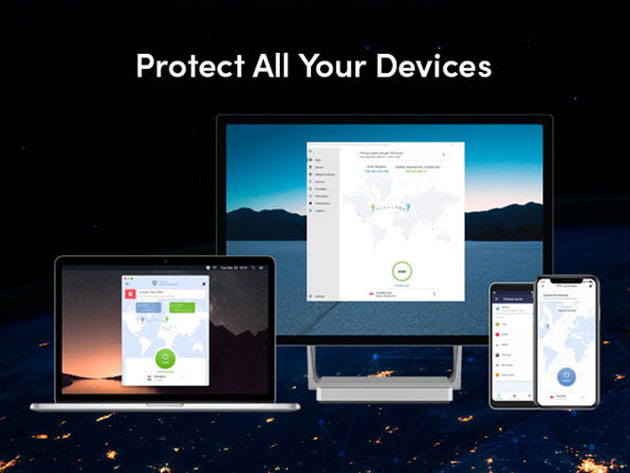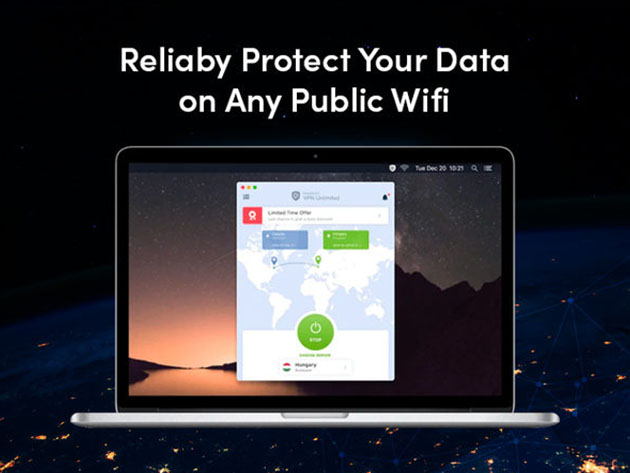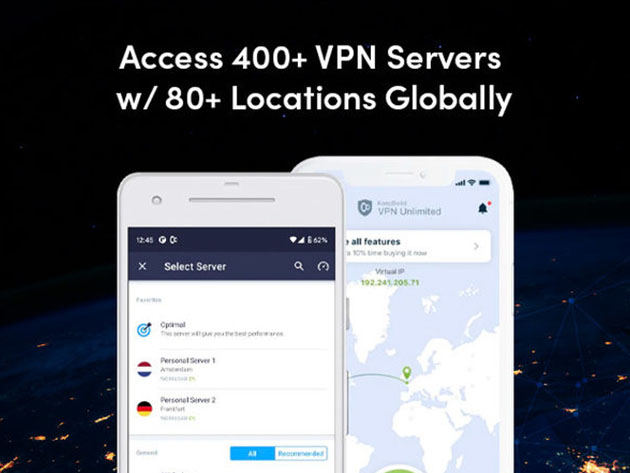 KEY FEATURES
Whether you're using a private internet connection or public Wi-Fi, your online privacy and security is far from guaranteed. With top-rated solution VPN Unlimited, you can regain control over your digital life with full security and anonymity online. There are no speed or bandwidth limits, so you'll still enjoy full browsing speeds, without the dangers of leaving your data exposed or the geographic restrictions set on websites abroad. More than 10 million customers globally have entrusted their online protection to KeepSolid VPN Unlimited, and the reviews speak for themselves. Add it to your cybersecurity toolkit, and enjoy a massive selection of servers worldwide, a rich variety of VPN protocols, and much more to keep hackers out of your sensitive data!

Tech.Co: "From its simple interface to its genuinely practical features, VPN Unlimited has plenty to recommend it."

VPN Special: "KeepSolid VPN Unlimited offers amazing services and its advanced features makes it a solid VPN service provider."


Reliably protect your data on any public WiFi
Surf w/ no speed or bandwidth limits
Access 400+ VPN servers w/ 80+ locations globally, including the USA, the UK, Canada & Australia. Check the list here
Surf on a variety of VPN protocols, like IKEv2, OpenVPN, L2TP/IPSec & KeepSolid Wise
Access servers for US Netflix, BBC iPlayer, Hulu, ESPN+ & HBO Now
Enjoy a better browsing experience w/ handy features, like Trusted Networks, Ping Tests & Favorite Servers
Easily configure your VPN connection on your router.
Convenient management of connected devices
Includes torrent (P2P) servers
Includes kill switch on iOS, macOS, Android, and Windows platforms
Military-grade AES 256-bit encryption
Zero log policy
Proprietary apps for all platforms
Unlimited traffic and connection speed
24/7 customer support
Reviews
PC Mag's Top VPN
Editor's Pick Award by Software Informer
Laptop Review Pro's Best VPN for Laptop
PRODUCT SPECS
System Requirements
Android 4.1 and later
mac OS 10.11 and later
macOS 10.10 (standalone version of the app)
iOS 9.0 and later
iPhone 5S or later
Windows Vista, 7, 8, 8.1, 10
Linux: Debian GNU/Linux 8.0, Ubuntu 14.04+
Windows Phone 8.1 (including Update 1)
Google Chrome
Mozilla Firefox
Language options for iOS, Android, macOS, and Windows: English, Arabic, Chinese (simplified), German, Japanese, Korean, Portuguese (BR), Russian, Spanish, and Turkish
This service is available for setting up on WiFi routers
This product is available to residents of the UAE, China, and Russia
Important Details
Length of access: lifetime
License deadline: redeem within 30 days of purchase
Restrictions: use on up to 5 devices simultaneously; you can deactivate devices at any time (1 per week), to free a slot for a new device to have 5 total activated at a time
VPN works with torrents on US-California 1, Canada-Ontario, Romania, Luxembourg & France servers
See VPN countries with servers here
Use on up to 5 devices simultaneously; you can delete existing devices at any time (1 per week), and then add new ones to have 5 total activated at a time
Updates included
Language options for iOS, Android, Mac OS X and Windows: English, Arabic, Chinese (simplified), German, Japanese, Korean, Portuguese (BR), Russian, Spanish, and Turkish
Please contact support@keepsolid.com with questions regarding compatibility with your router/setup
For technical questions, please see the VPN FAQs here, or contact them directly at support@keepsolid.com
Have questions on how digital purchases work? Learn more here
About the Developer
Founded in 2013, KeepSolid is a product company with a paramount goal of creating value for clients by making they lives and work simpler, more secure, and effective. KeepSolid team knows how to make internet better, and by producing quality VPN solutions they are making the best contribution they can.
StackSkills Unlimited Online Courses: Lifetime Access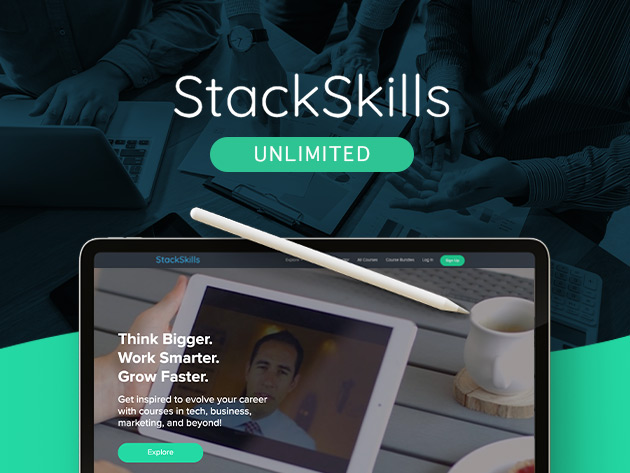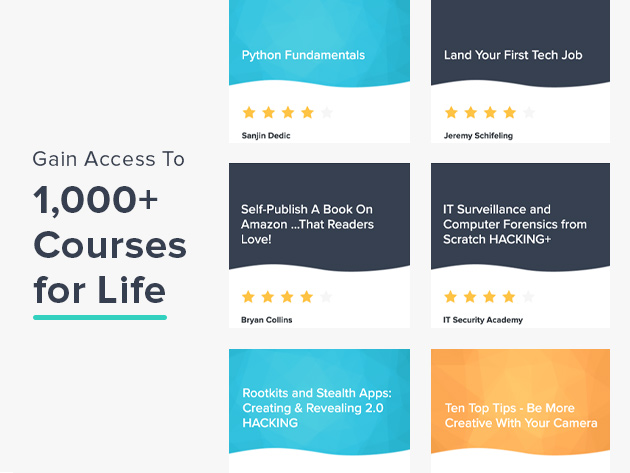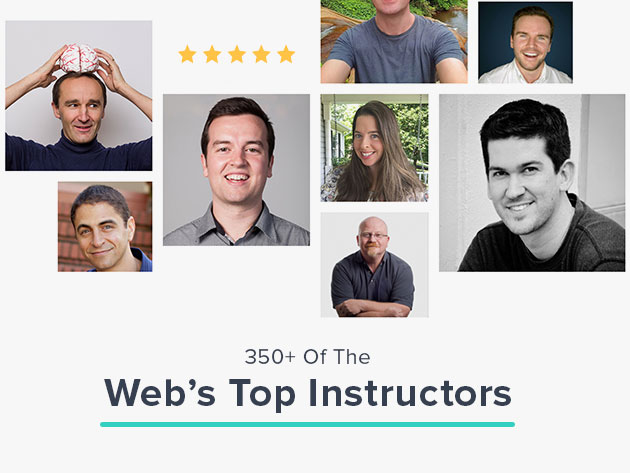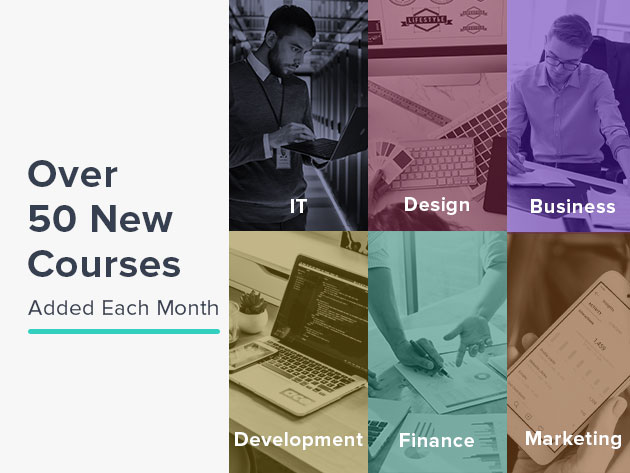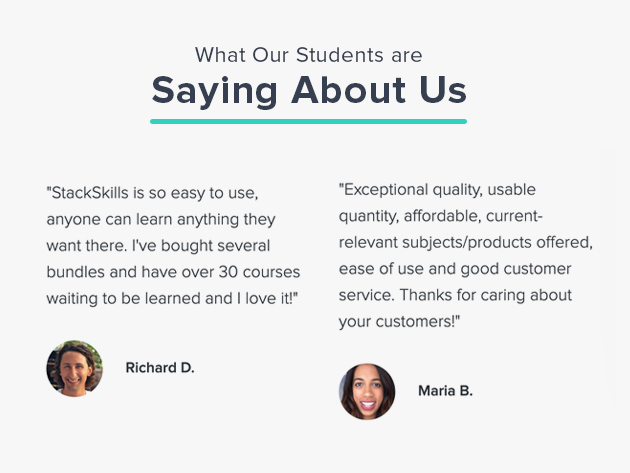 KEY FEATURES
Continuing to learn new skills and grow is an attainable goal for anyone who has the right motivation. The desire to learn is an admirable one but can be daunting for those who have had less-than-happy memories of being in school. But, have no fear – StackSkills is here to make your new learning experience a positive one.

StackSkills is the premier online learning platform for mastering today's most in-demand skills. Now, with this exclusive limited-time offer, you'll gain access to 1000+ StackSkills courses for life! Whether you're looking to earn a promotion, make a career change, or pick up a side hustle to make some extra cash, StackSkills delivers engaging online courses featuring the skills that matter most today, both personally and professionally.

From blockchain to growth hacking, to iOS development, StackSkills stays ahead of the hottest trends to offer the most relevant courses and up-to-date information. Best of all, StackSkills' highly rated, elite instructors are experts in their fields and are passionate about sharing learnings based on first-hand successes and failures. If you're ready to commit to your personal and career growth, you won't want to pass on this incredible all-access pass to the web's top online courses.


Get instant access to a pre-selected library of 1,000+ courses
Over 50 new courses are added each month
350+ of the web's top instructors
Easy-to-use progress tracking
Premium customer support
Course certifications
Quarterly instructor Q&A webinars
Beginner to advanced courses in IT, development, graphic design, finance, business, marketing & much more
Reviews
4.5/5 stars on TrustPilot:

★ ★ ★ ★

★

Engadget: "StackSkills Unlimited plan offers a lifetime access to over 1,000 courses that will help you get promoted, change careers or start a side hustle."
PCWorld: "StackSkills Unlimited gives you a lifetime of professional training for one low price."
NBC News: "StackSkills is an online learning platform that allows you full access to courses on in-demand skills."
PCMag: "Lifetime access to StackSkills Unlimited empowers you to discover your potential."
PRODUCT SPECS
Important Details
Stream courses on desktop or mobile
For a current list of courses and bundles, as well as the FAQ, click here.
Requirements
---
Checkout Now