Checkout Now
Expires October 17, 2121 23:59 PST
Buy now and get 6% off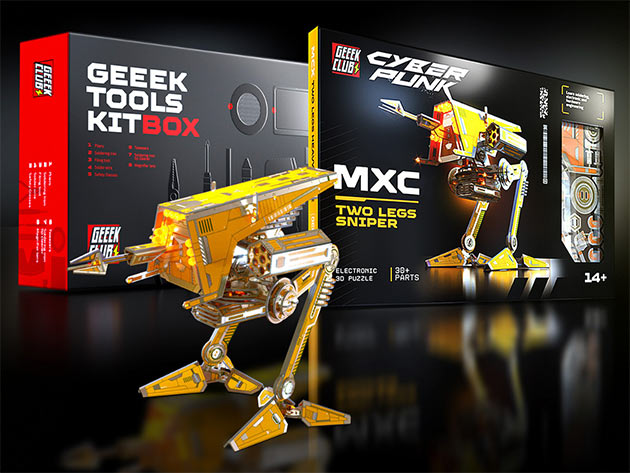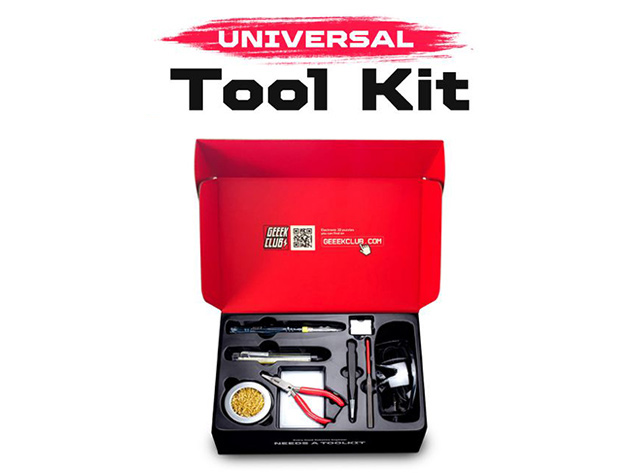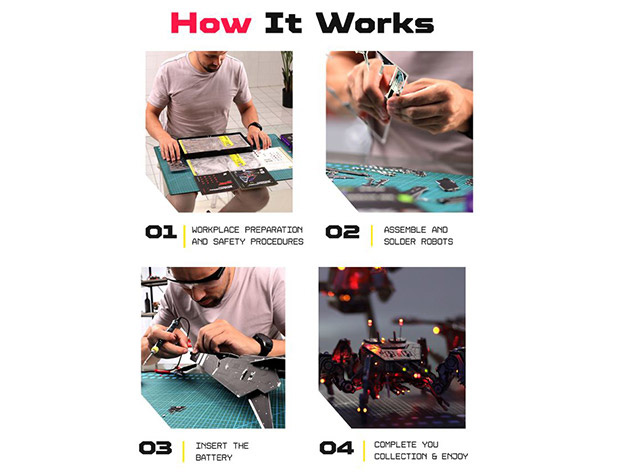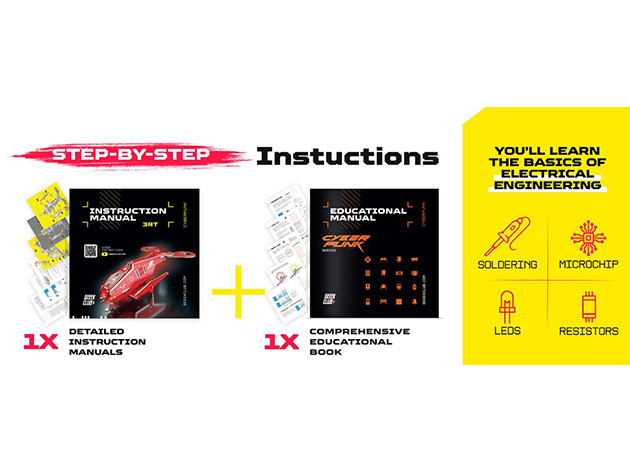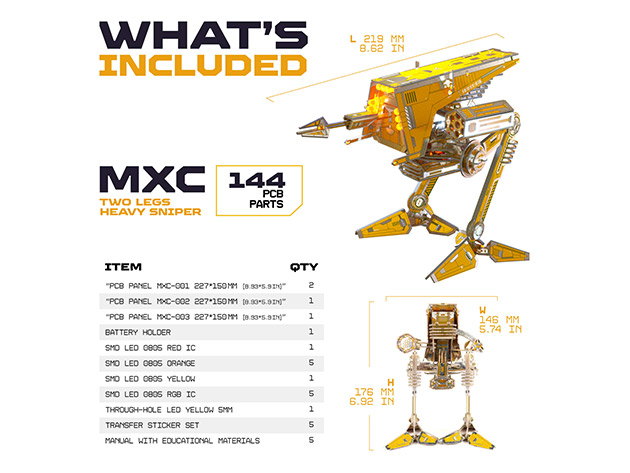 KEY FEATURES
From a galaxy far, far away - right into your home…This heavy sniper features prominent robotic arms and powerful, far-sighted weaponry, making it perfectly suited for its cyberpunk surroundings. Its two legs are designed to walk between the bombed-out craters of a war-ravaged world and achieve safe passage through any wasteland or cityscape. The same cannot be said for those who cross its path; its aim is legendary. You'll need to add one or more of these to your fleet if you hope to conquer the cyberpunk universe.
Tool kit is included in this set. Everything you need to start is provided: protective glasses, soldering iron which is convenient to use with any USB port, soldering iron stand, solder wire, filing tool, pliers, tweezers, and soldering iron tip cleaner. Grab this kit and make robotics fun for you and your friends.
Geeek Club has been featured in Indiegogo, Kickstarter, Gizmodo, and more!
Learn the basics of soldering, engineering, & electronics
Use basic tools like soldering iron, tweezers, & pliers
Assemble your own Two Legs Heavy Sniper
Add this sniper model to your cyberpunk collection
Receive a complete kit with components & tools
PRODUCT SPECS
Specs
Color: yellow, multi
Materials: PCB (main)
Dimensions: 4.6"H x 13.2"L x 8.3"W
PCB parts: 144pcs
DIY sniper model
Complete with tools, instruction, & educational book
Includes
2x PCB Panel (MXC-001)
1x PCB Panel (MXC-002)
1x PCB Panel (MXC-003)
1x Battery Holder
1x SMD LED 0805 Red IC
5x SMD LED 0805 Orange
1x SMD LED 0805 Yellow
5x SMD LED 0805 RGB IC
1x Through-Hole LED Yellow 5mm
5x Transfer Sticker Set
Tools

1x Soldering Iron
1x Solder Wire
1x Safety Glasses
1x Filing Tool
1x Tweezers
2x USB Cables
1x Magnifying Lens
1x Soldering Iron Tip Cleaner
1x Pliers

5x Manual with Educational Materials
---
Checkout Now