The Social Distancing Lifetime Subscription Bundle Ft. Rosetta Stone + $30 Store Credit for $199 September 04, 2021 at 07:00PM
Checkout Now
Expires October 05, 2021 23:59 PST
Buy now and get 76% off
12min Premium Micro Book Library: Lifetime Subscription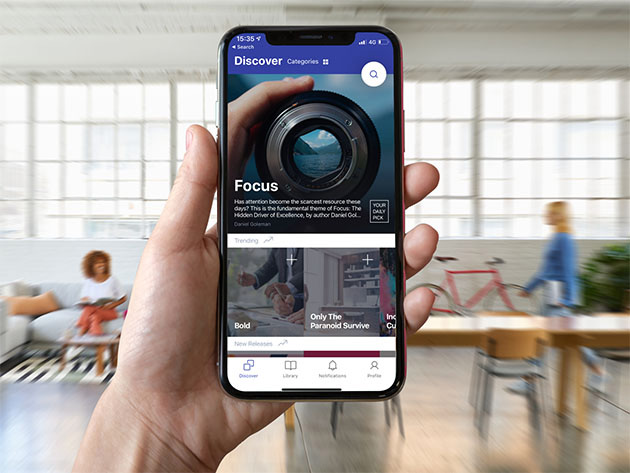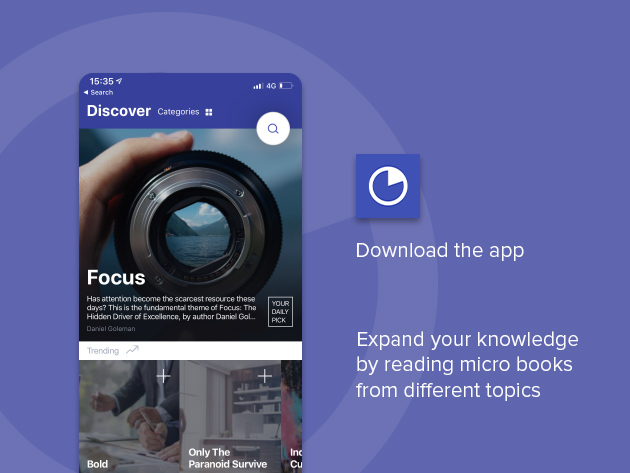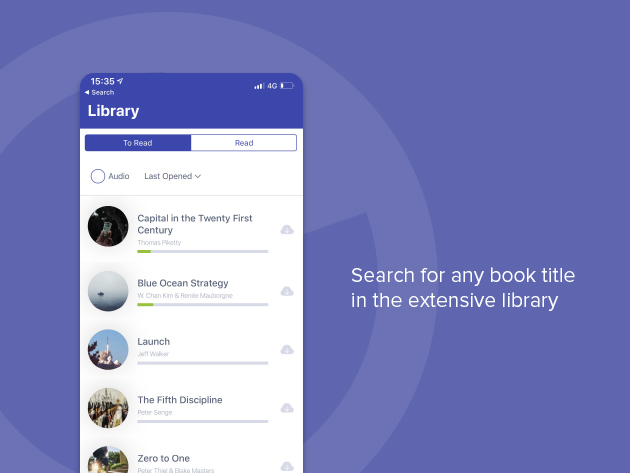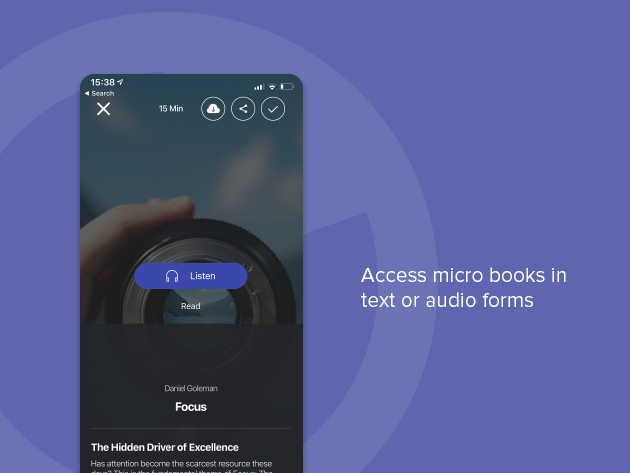 KEY FEATURES
Not enough hours in the day to get through your reading list? You'll only need 12 minutes to finish your next book with 12min! This innovative platform gives you access to hundreds of micro books in text and narrative form for you to absorb in just 12 minutes each. Every month, you'll get 30 new titles so you can keep learning new things well into the future. Search for any book title in the extensive library or suggest new breakdowns to the 12min experts and they might add them to the library. You can choose micro books from many different genres, send them to your Kindle Account, and even enjoy reading them offline.
Expand your mind in minutes by reading streamlined micro books
Choose from different topics including productivity, finance, leadership & more
Select a book that you want & the 12min team can synthesize it into a short but comprehensive micro book
Access micro books in text or audio forms
Read anywhere with or without internet connection
Reviews
The Economic TImes: "You can absorb knowledge at a speed the world demands"
HuffPost: "True to its name, the 12min app condenses important ideas and interesting topics from top nonfiction books into comprehensive 12-minute 'micro books.'"
PRODUCT SPECS
System Requirements
iOS 9.0 or later
Android 5.0 or later
Important Details
Length of access: lifetime
This plan is only available to new users
Redemption deadline: redeem your code within 30 days of purchase
Max number of devices: 1
Access options: mobile
Available without internet connection
Rosetta Stone Unlimited Access: Lifetime Subscription (All Languages)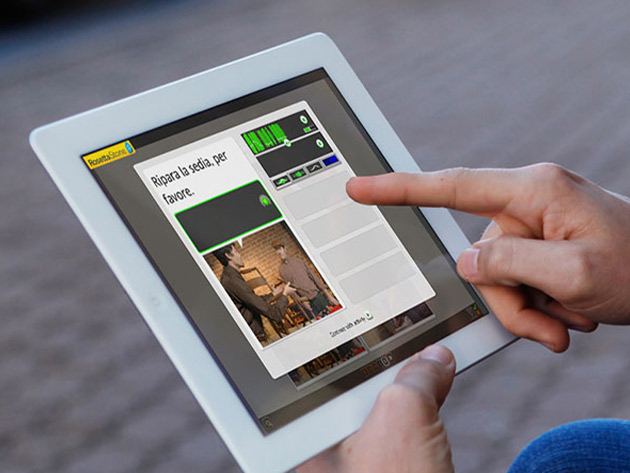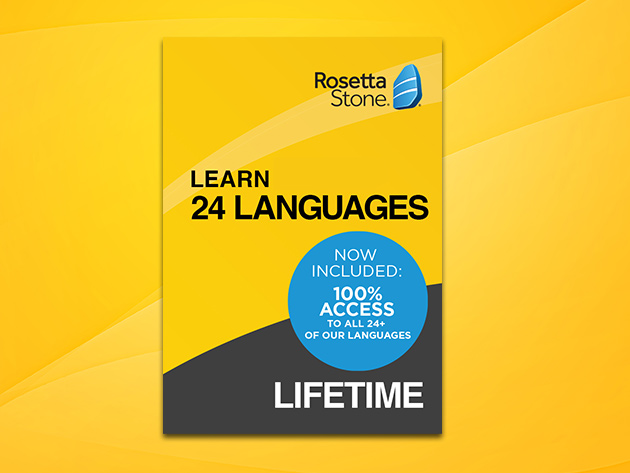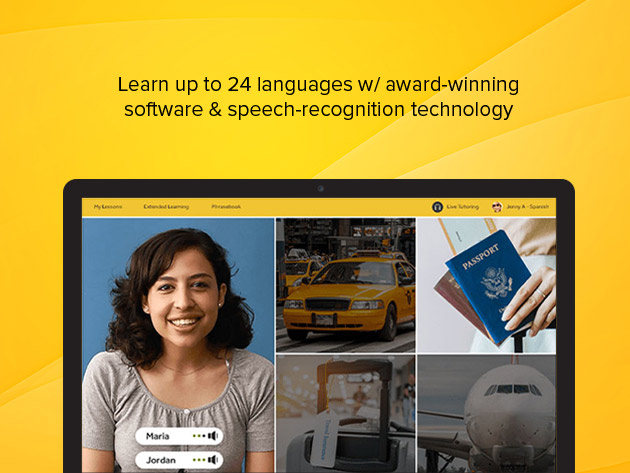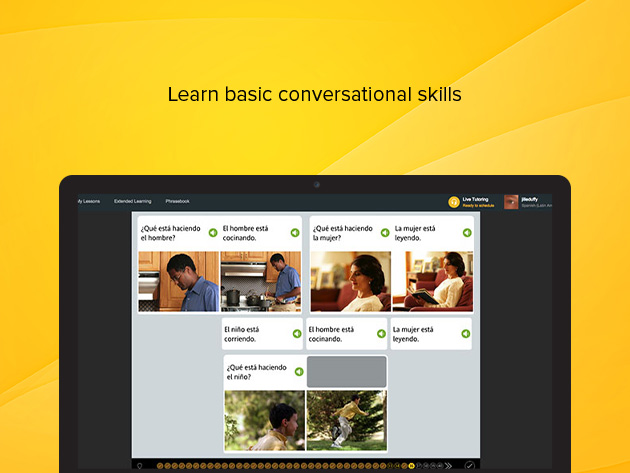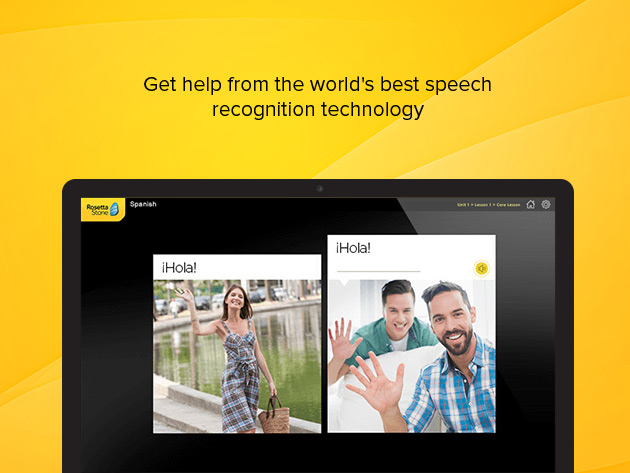 KEY FEATURES
The benefits of learning to speak a second language (or third) are immeasurable! With its intuitive, immersive training method, Rosetta Stone will have you reading, writing, and speaking new languages like a natural in no time. You'll start by matching words with images just like when you learned your native language as a child. Then you'll move onto interactive lessons where speech recognition technology works to evaluate and improve your accent with instant feedback. The reviews don't lie, Rosetta Stone is the best way to master a second, third, or fourth language from home.
Trusted for 27 years by top organizations like NASA, Calvin Klein & TripAdvisor!
Learn up to 24 languages (1 at a time) w/ award-winning interactive software & proprietary speech-recognition technology that analyzes the words you say 100 times per second
Get help from TruAccent™, the world's best speech recognition technology
Develop your command of the language as you learn to read, write, speak & understand
Learn basic conversational skills like shopping, ordering, taking a taxi, etc.
Move onto intermediate language skills like sharing opinions & discussing pop culture
Use the advanced speech engine to compare your accent to native speakers
Reviews
PC Magazine Editors' Choice Award: Best Language-Learning Software, 5 Years In a Row
Wall Street Journal: "Rosetta Stone... may be the next best thing to living in a country."
PRODUCT SPECS
System Requirements
Operating System (one of the following)
Windows: Windows 7, Windows 8, Windows 10 or higher
Mac (Intel based only): Maverick or higher (OS X 10.9 or higher)
Internet Explorer 11, Safari 10/11, and current and previous two versions of Chrome, Edge, and Firefox
Latest version of Adobe Flash Player
Computer Hardware
On Windows: 2.33GHz or faster x86-compatible processor OR Intel® AtomTM 1.6GHz or faster processor for netbooks
On Mac: Intel CoreTM Duo 1.33GHz or faster processor
1 GB of RAM or higher
1024 x 768 display resolution
High-Speed Internet connection (at least 768Kbps)
Headset with microphone (not included)
To access online services:
Must have standard Broadband Internet connection (slow internet connections will not suffice)
Must be 13 years of age or older
Important Details
Language: Spanish (Latin America), French, Italian, German, English (American), Arabic, Chinese (Mandarin), Dutch, English (British), Filipino, Greek, Hebrew, Hindi, Irish, Japanese, Korean, Persian (Farsi), Polish, Portuguese (Brazil), Russian, Spanish (Spain), Swedish, Turkish, Vietnamese
Redemption: must redeem within 30 days of purchase
Length of access: lifetime
Gives access to all levels of languages
Access options: desktop and mobile
Works on multiple devices (PC, MAC, tablet and mobile)."
Note: Customers can only access one language at a time but are able to switch between them at any time.
VPN Unlimited: Lifetime Subscription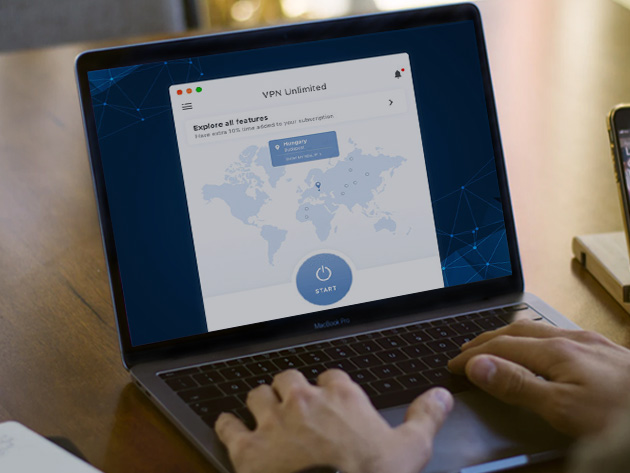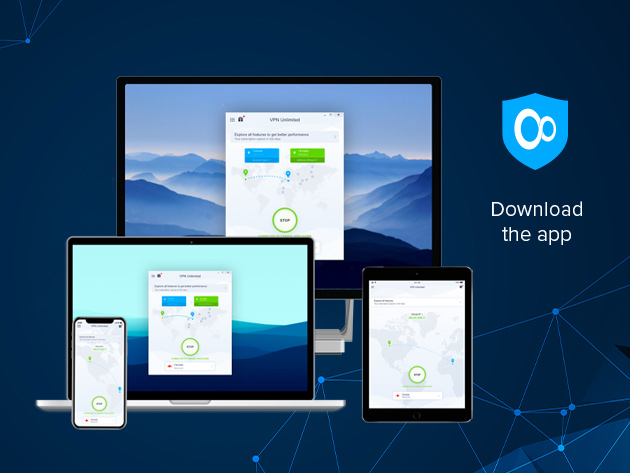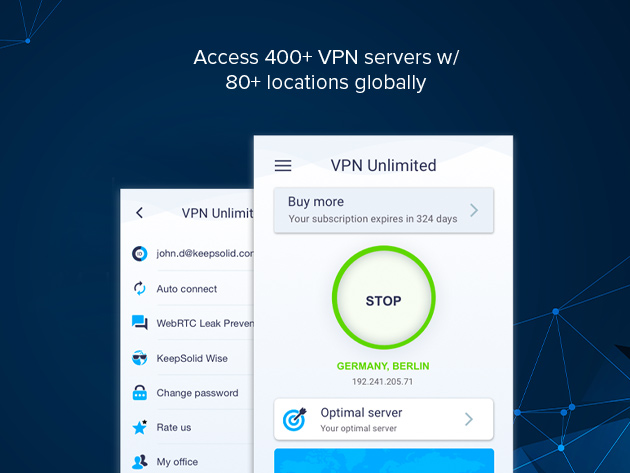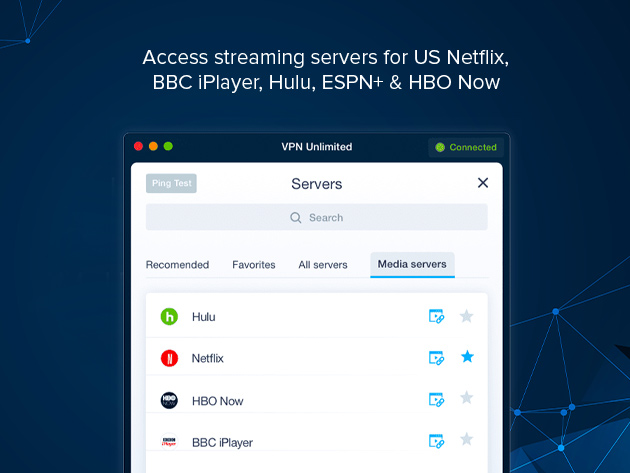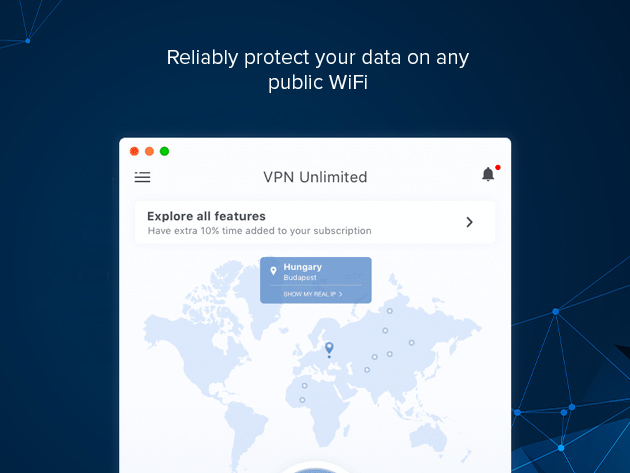 KEY FEATURES
PRODUCT SPECS
System Requirements
Important Details
Length of access:
Redemption deadline: redeem your code within 30 days of purchase
Access Options:
Max number of devices:
Only available to new users?
Version
Updates included?

What?s New

About the Developer
---
Checkout Now