Razer Anzu Smart Glasses: Blue Light Filtering & Polarized Sunglass Lenses - Low Latency Audio - Built-in Mic & Speakers - Touch & Voice Assistant Compatible - 5hrs Battery - Rectangle/Large - Certified Refurbished Brown Box for $139 August 31, 2021 at 01:00PM
Checkout Now
Expires August 27, 2121 02:52 PST
Buy now and get 30% off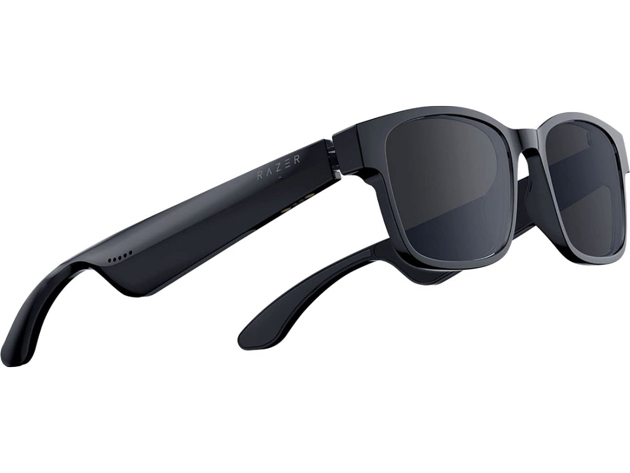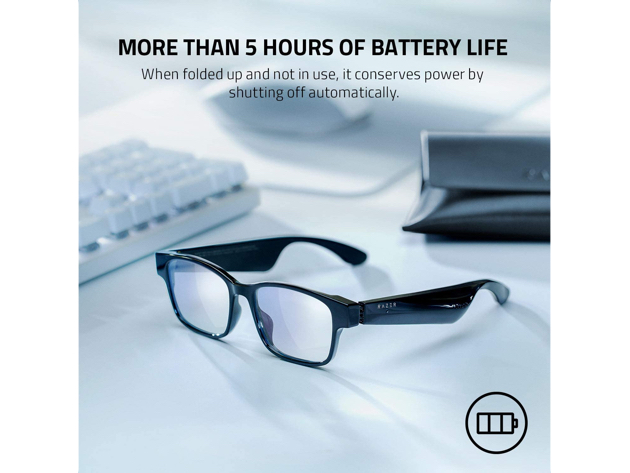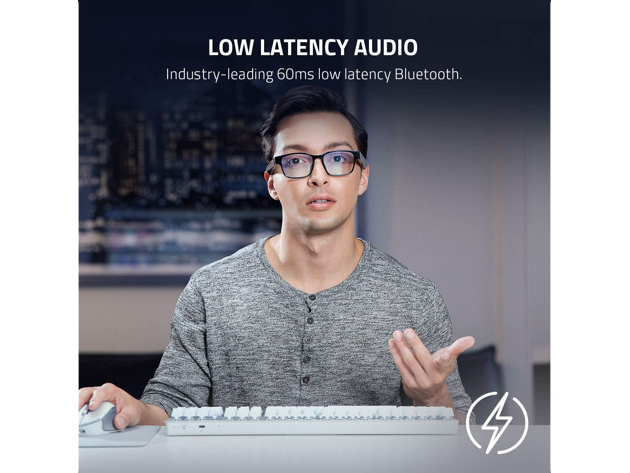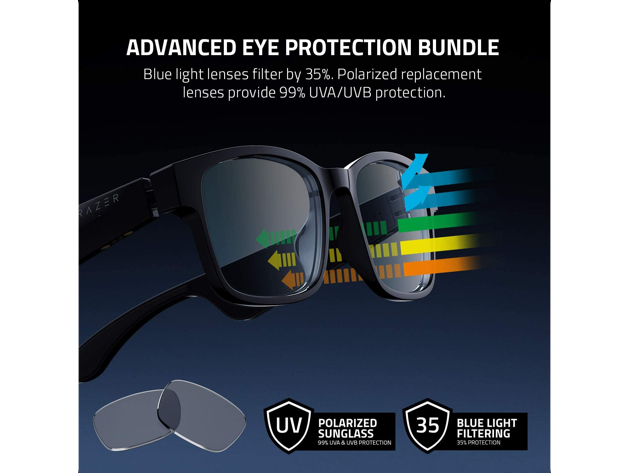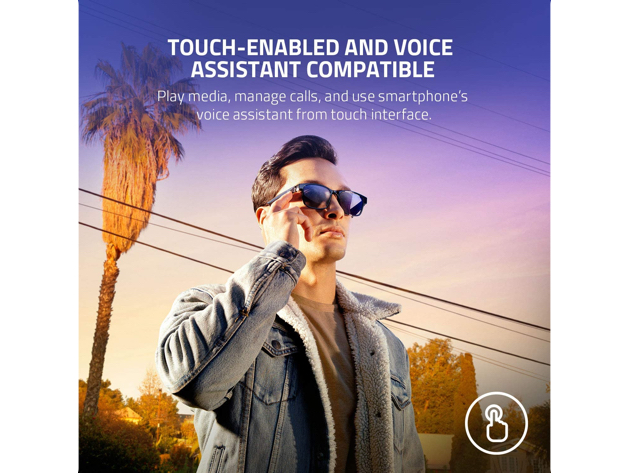 KEY FEATURES
Rethink eyewear with the Razer Anzu—cutting-edge audio glasses that protect your eyes and immerse your ears. With built-in speakers hidden in its frame, taking in the sights and sounds now has a whole new meaning. Available in two types of frames and two sizes.
PRODUCT SPECS
Blue light filtering or polarized sunglass lenses
Its blue light filter lessens screen glare to protect your eyes, reducing eyestrain so they feel fresh and focused while enjoying entertainment or working, while the polarized replacement lens shields your eyes from the sun.
Low latency audio for seamless, immersive sound
Its industry-leading 60ms Bluetooth connection delivers smooth, stutter-free sound that allows you to stay immersed without any disruptions from audio delay or skipping.
Built-in mic and speakers for hands-free communication wherever you are
With the Razer Anzu, you can go hands-free when taking calls thanks to a discreet omnidirectional mic built into its frame.
Touch-enabled and voice-assistant compatible for convenient, intuitive smart controls
Change music tracks, play or pause media, manage calls, and activate your smartphone's voice assistant—all from the glasses' sleek touch interface.
More than 5 hours of battery life to power through your day
With this much mileage on a single charge, it'll never run out during long gaming sessions. When folded up and not in use, it conserves power by shutting off automatically.
Water-resistant IPX4 design for peace of mind
The Razer Anzu is designed to be splashproof, so it isn't affected by sweat and will work like a charm after meeting any unfortunate spills or weather.
Prescription Lens Compatible
Razer has partnered with Lensabl to offer prescription lenses. Choose your custom made lenses at Lensabl.com/Razer
---
Checkout Now