Notion Innovations Spino Standard Back Support Posture Correction & Improvement- (Used, Open Retail Box) for $39 October 22, 2020 at 06:00AM
Checkout Now
Expires October 23, 2120 02:15 PST
Buy now and get 21% off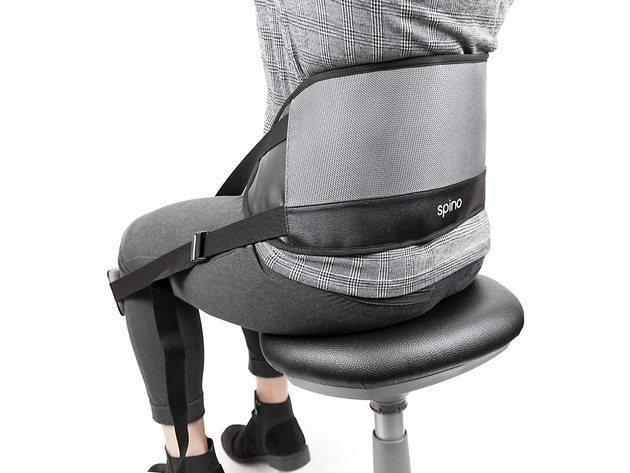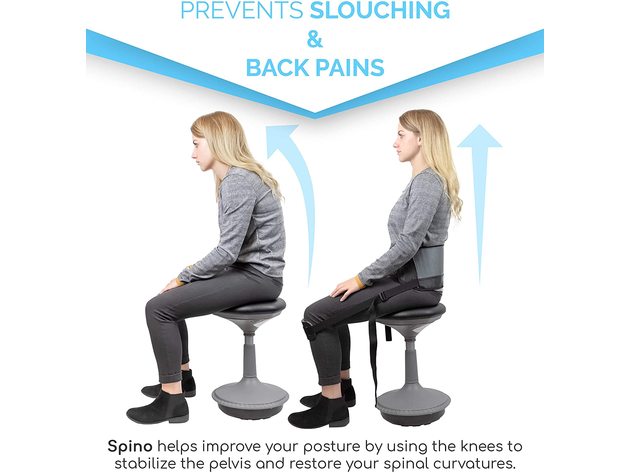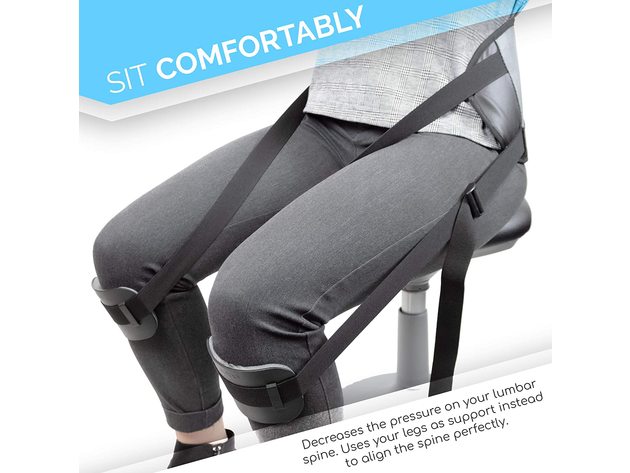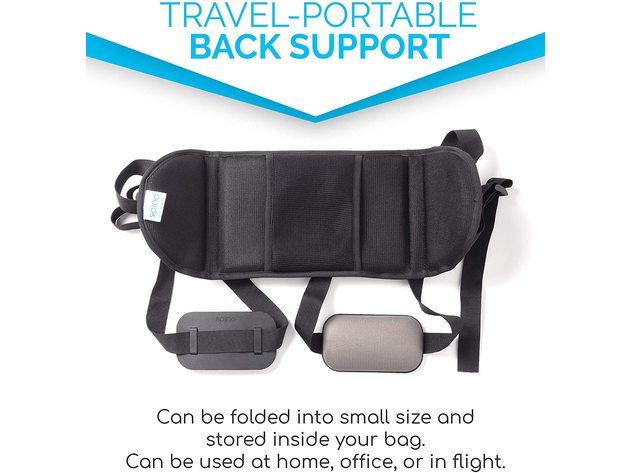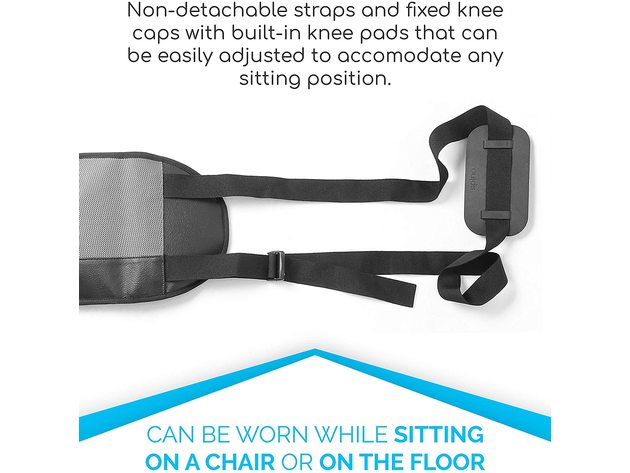 KEY FEATURES
Notion Innovations Spino Standard Back Support Posture Correction & Improvement-
PRODUCT SPECS
The Spino helps to correct your posture when you're sitting
through targeted lower-back support. You get fast results and long-term comfort while easing back pain naturally. When you sit in a bad position with bad posture, you put pressure on the spine's discs, robbing them of fluids they need to stay healthy. Spino provides support for the sacral-pelvic region of your back to restore natural spinal curvatures. Spino helps to sustain the forward tilt of the pelvis, which restores natural spinal curvatures. Since it follows your body with every move, you constantly enjoy firm, adjustable and dynamic support hugging your low back. It acts like an extra muscle that never tires. By using the knees to stabilize the pelvis, muscles are relieved of their isometric tasks. The pelvis becomes a stable pedestal on which the spine can effortlessly rest with natural curves restored. Spino Standard or Spino Deluxe The Standard Spino comes with default adjustable straps that you
can attach to your knees. The Deluxe Spino's straps are
detachable and come with the chair attachment.
Specifications:
IMPROVE YOUR POSTURE - The Spino by Notion Innovations is a simple way to achieve a healthier and better posture. Using a system of adjustable straps, it helps prevent slouching, hunching, and pain..
COMFORTABLE SOLUTION - Serving as an alternative to wearable back braces, the Spino attaches to your knees and lower back to gently encourage better posture..
LOWER BACK SUPPORT - For men and women, the lower back is a more direct way of addressing improper posture as opposed to shoulder straps that you have to wear..
FOLDABLE & PORTABLE - Whether you're at your desk, at home, or on a flight, the Spino unfolds from a small size to be worn wherever you are..
STANDARD OR DELUXE - Both being adjustable, the Deluxe has swappable straps and can be attached to the armrests of office chairs. The Standard can only be attached to your knees and lower back..
Technical Details:
Package Dimensions : 12.99 x 9.21 x 2.32 inches;
Weight: 14.82 Ounces
Date First Available : October 22, 2018
Manufacturer : Notion Innovations
---
Checkout Now