Hammered DH10-9R Dulcimer beautiful, Rich, Full Sound WorldMusic 10/9 Rosewood (Used, Damaged Retail Box) for $579 August 13, 2020 at 06:00PM
Checkout Now
Expires August 11, 2120 22:47 PST
Buy now and get 0% off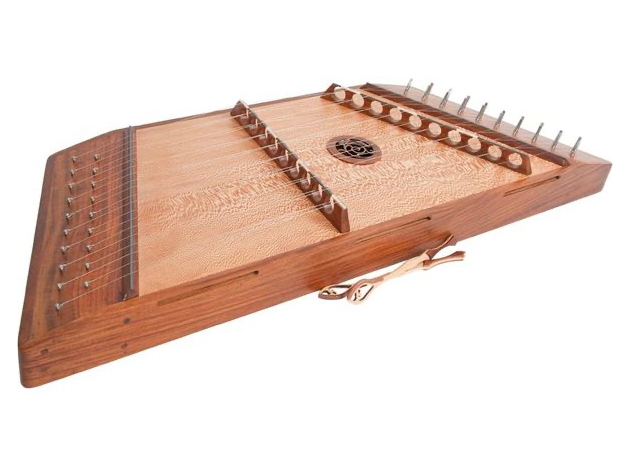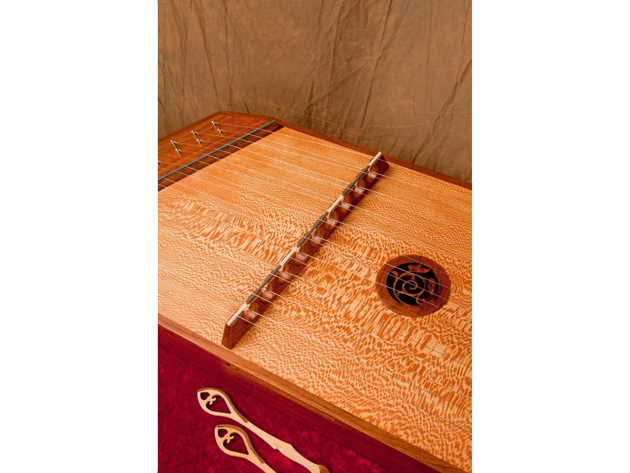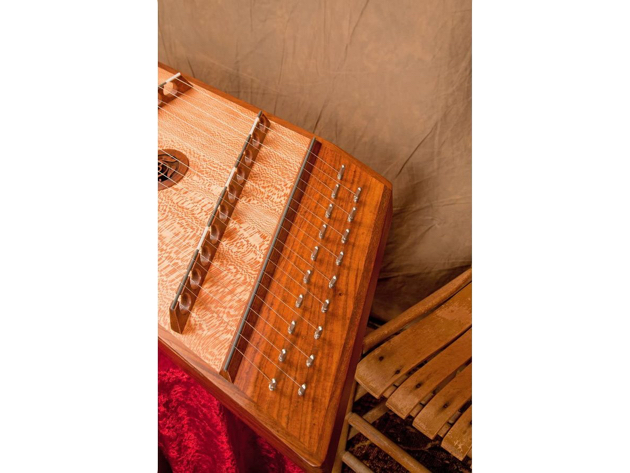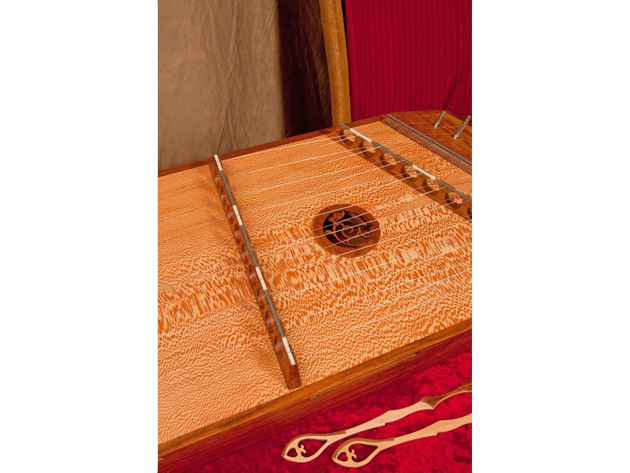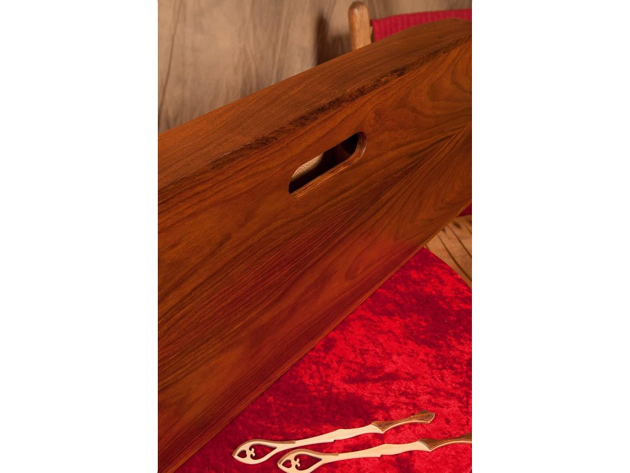 PRODUCT SPECS
The Hammered Dulcimer has a beautiful, rich, full sound. The percussive sound of the mallets (or hammers) on the strings creates an energy that is not found in other string instruments. This particular hammered dulcimer is a 10/9 which means there are 10 strings crossing the treble bridge on the left, and 9 strings crossing the bass bridge on the right. The recommended tuning is Traditional Fifth Interval Tuning. The soundboard is made of solid lacewood which includes one rosewood rosette over the soundhole. The rosette features an intricate vine and leaf pattern. The pin blocks, rails, and back are made of rosewood; the back has a carrying "handle" opening. The strings have a 1" spacing and are tuned with the included "T" shaped tuning tool. The lacewood bridges have color-coded saddles to make the instrument just a little easier to play. Also included is one pair of two-sided dulcimer hammers. The heart-shaped hammers are lacewood with rosewood trim, and they have a leather pad on one side to create a softer sound.
Specifications:
Beautiful instrument imported from craftspeople around the world!

Perfect for aspiring world musicians!

Made with authentic materials!
Technical Details:
Item Weight: 0.459 ounces
Product Dimensions: 40 x 8 x 14 inches
Item model number: DH10-9R
Material Type: Rosewood
Musical Style: WorldMusic

---
Checkout Now