Wildhorn Men's Topside Snorkel Diving Fins Compact Swim Flippers,11 - Manta Ray for $69 July 13, 2020 at 02:00AM
Checkout Now
Expires July 12, 2120 06:07 PST
Buy now and get 21% off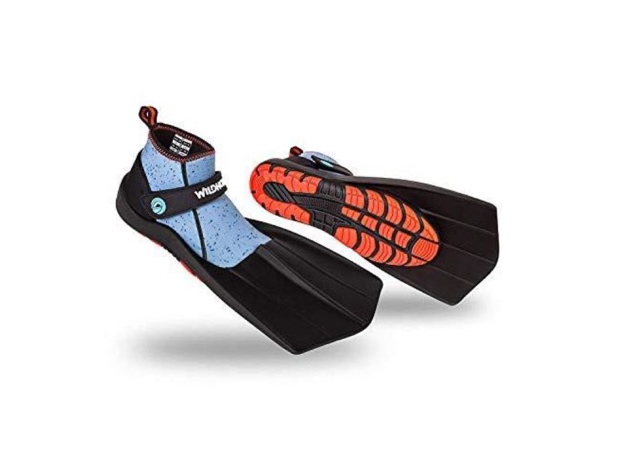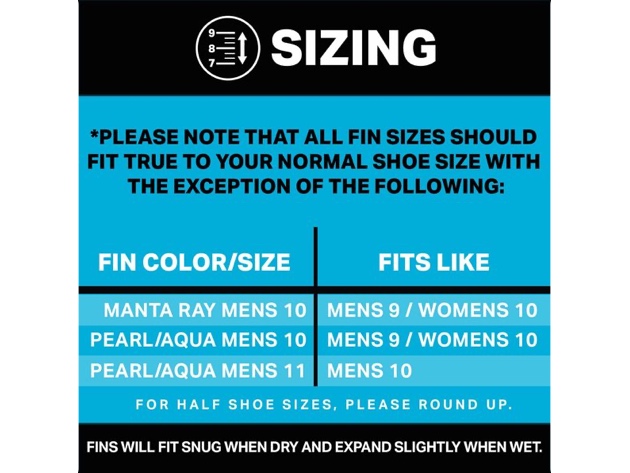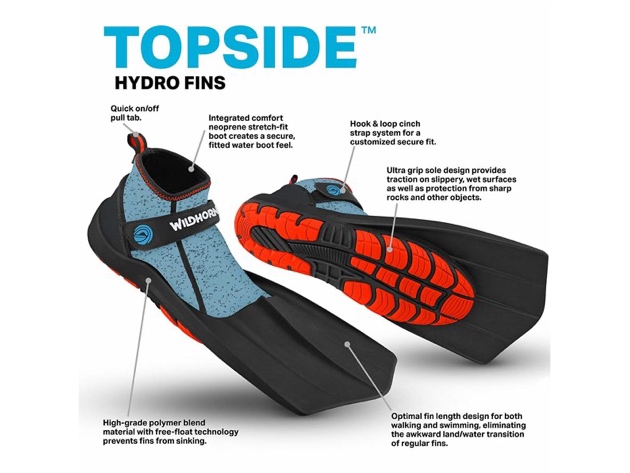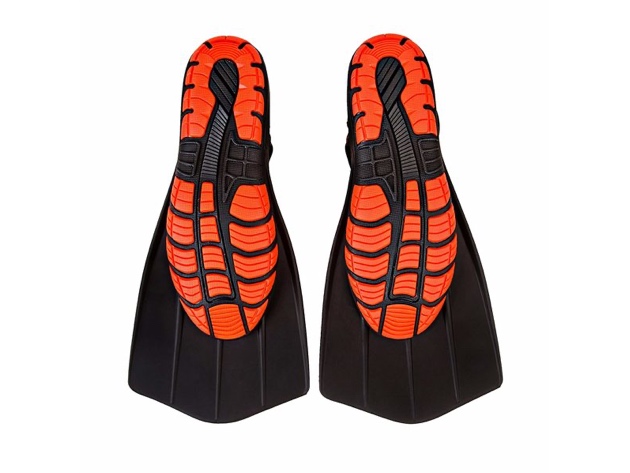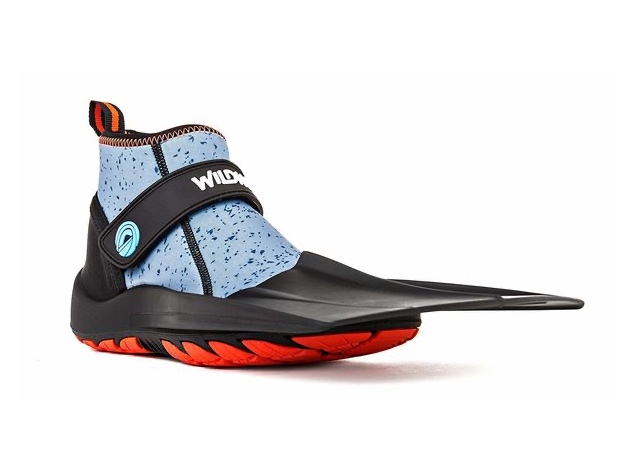 PRODUCT SPECS
No more cumbersome heel straps. No more blisters. No more bow-legged tripping, flopping, slipping and sloshing. Wildhorn's new Topside Hydro Fins are fitted like shoes. These fins are compact travel-ready, fully supportive, adjustable, ultra-comfy, totally walkable dreamboats for your feet. Making you the fin-fated master of the land and the sea! Wildhorn Topside fins provide performance on both land and sea. We've found the fin "sweet-spot" for delivering optimal compact portability for travel, walkability and protection for transitioning to and from the land. These fins are super durable with a high-grade polymer blend base, premium comfort neoprene upper, a rugged adjustable strap system and meticulous heat weld and stitch construction detailing. Topside fins compact size along with it's integrated free-float technology make them great for just about any surface water activity including snorkeling, swimming, bodyboarding, river tubing etc.
Specifications:
IMPORTANT SIZING INFORMATION - We have recently updated our sizing so in most cases Topside snorkel fins fit true to size; however, please review sizing chart in the images to ensure you pick the correct fins size.

COMFORT - Topside fins fit like a shoe. No more blisters as you happily spend as much time as you want swimming, snorkeling, body boarding, or paddle boarding. The closed-toe and heel prevent cramping and hypertension in your foot. Each fin has an adjustable Velcro strap around the ankle to provide further support. The neoprene boot allows for flexibility in sizing as the material has some stretch.

VERSATILITY- We combine the function of both shoe and fin. Walk around land comfortably. No more awkward waddling in and out of the water. Easier to wear than most other fins. You will have more foot protection as each fin has a strong rubber sole. Additional uses for Topside fins include body boarding, paddle boarding, and river boarding.

THRUST - While longer fins will provide more thrust for applications like diving, these short blade fins will provide a noticeable boost to your swimming. This design has a stronger down kick than up due to the primary fin surface on top of the boot. For extended swims and deeper dives, we recommend you choose fins with longer blades. For casual snorkeling and shorter distance swimming, a short blade fin will help with improving strength while providing needed thrust to get the job done.

TRAVEL READY- A pair of Topside fins will fit easily into a carry-on or backpack. No need to suffer through low-quality rental gear. Our swim fins also float. Drag from the rest of your body is reduced by the buoyancy of the fins lifting your legs in the water. They'll also never be lost to Davy Jones' locker.
TRAVEL READY: Topside fins are sized for easy portability for travel, so you can take them along for all of your water adventures.
LAND + SEA: These fins are fully supportive, adjustable, ultra-comfy, totally walkable dreamboats for your feet. Making you the fin-fated master of the land and the sea!
SIZING: Topside Hydro Fins are fitted like shoes. No more one size fits no one fins. Topside fins are available in a wide variety of sizes and feature an integrated adjustable hook & loop cinch strap system for maximum comfort.
FREE-FLOAT: Integrated free-float technology prevents fins from sinking, making them great for surface water activities like snorkeling, bodyboarding and swimming.
Technical Details:
Color: Manta Ray
Brand: WildHorn Outfitters
MPN: Topside Fins
Size: 11 men
---
Checkout Now